Darren Morgan drives through for Adelaide win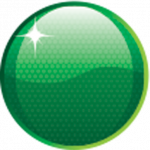 An emotional Darren Morgan has taken a spectacular win in the first drag race in Australia conducted on a distance other than a 400 metre quarter mile, winning the Pro Series 1000 at Adelaide International Raceway over rival, Phil Lamattina.
Morgan had to pedal around his fellow Mildura based driver in the Top Fuel final, Lamattina getting the best of the start in his Fuchs Top Fuel dragster.
When Lamattina lost traction at half track, Morgan was able to take the AEG Powertools dragster through for an emotional victory in 4.65 seconds at 409kph – one that he dedicated to popular mechanic and crew chief Mick Atholwood, who worked with Morgan in his early days and recently passed away.
He also re-took the ANDRA Pro Series Championship lead having to dispose of former Championship leader, Damien Harris and Andrew Cowin in the process. Meantime, Lamattina defeated Sydney-sider Mark Mariani in his first round and had a bye through to the Final.
It was all drama in the other feature category – Top Alcohol.
Defending Australian Champion – Wayne Newby in the JBS Tools dragster virtually destroyed his car in the final. He crossed the track and slammed the wall – but emerged unharmed, the same couldn't be said for his racecar. On the positive, he is now just a single point behind Gary Phillips in the Top Alcohol points standings, Phillips being defeated in the opening round by Adam Marchant.
The Top Alcohol win went to John Cannuli in the spectacular Wash It Chev Monte Carlo funny car. Newby eliminated top qualifier, Debbie O'Rourke in the opening round of eliminations.
Chris Matheson's domination of Top Bike continued charging to a 5.38 second pass to defeat Chris Porter. He has also virtually guaranteed another Championship for the Nitro Voodoo team, sitting some 168.5 points in front of Mark Drew – who didn't compete in Adelaide.
A new winner was crowned in Pro Stock Motorcycle in Locky Ireland. He defeated Phil Howard – who had a crash during qualifying in the braking area.
Huge crowds enjoyed the return of professional drag racing to Adelaide with many commenting that the shorter 1000 foot (300m) distance has a future in the sport.