Q&A: Nico Rosberg on his maiden F1 triumph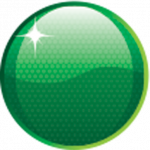 It may have taken six years and 111 starts, but Nico Rosberg finally took his first Formula 1 victory in the Chinese Grand Prix at Shanghai.
Having secured his maiden pole position a day earlier, Rosberg drove a commanding race to become the first new winner since Mark Webber's triumph in the 2009 German Grand Prix.
The wins also marks the first success for the Mercedes team since the German manufacturer bought Brawn GP at the end of 2009.
CLICK HERE for Speedcafe.com's race report, result and championship points
Rosberg spoke to the media directly after the race.
QUESTION: Nico, a bit of a packed weekend for you, what with setting records with Mercedes, your first pole, your first win etc. It's all come at once!
ROSBERG: Yeah, I know. It's been the perfect weekend. Everything's gone well. It couldn't be better. Very happy. It was a great race. It was impressive to see really how we've managed to progress so quickly. We've really had some difficult times in the races, the first two, but we've made a lot of changes, worked hard at it and all of a sudden it's come good. That's been fantastic to see today. I'm just so happy for all of us and I really look forward now to spending some time with the team later on.
QUESTION: Was everything perfect in the car as well, throughout the race?
ROSBERG: Perfect? Well, it's never perfect but it definitely felt very good out there.
QUESTION: You didn't seem to have any problems. It seemed to be a trouble-free race for you.
ROSBERG: It's never easy, especially taking care of the tyres was a big difficulty and a big challenger today because there was a lot of tyre wear, but it worked out well.
QUESTION: Yesterday you gave the impression that, OK, you're on pole but it was going to be a lot more difficult to win the race – but you won it, it didn't seem to be that much more difficult.
ROSBERG: Of course I was a bit careful yesterday because yes, we were on pole but we've seen good qualifying performances all along this year and we've had more difficulties on high fuel in the race, so I wasn't really sure what to expect – but fantastic outcome.
QUESTION: And the tyre strategy, you were happy with that as well, rather than a three-stop?
ROSBERG: I think we got it all right today, even tyre strategy. Everybody in the team did a great job, all the different people, my engineers at the start, the strategy, this and that – everything came together.
QUESTION: What you did miss was an incredible battle going on behind you…
ROSBERG: I was aware of a bit of that because every lap the name changed of the person behind me – I said 'what's going on back there?'
QUESTION: You said you wanted to win with Mercedes, now you have done so, just like Fangio and Stirling Moss. What does that mean to you?
ROSBERG: Ah, it's definitely very special, the whole thing, firstly just to win the race, to win my first race is special and everything that comes with it, with the Silver Arrows, with the team that I have, with everybody who has been working together for more than two years now. Yeah, it's a very happy moment.
QUESTION: It's your seventh year in Formula One; do you think that the champagne has come to you too late?
ROSBERG: No, I'm not going to say that, no. But I look forward to many more in the future, definitely.
QUESTION: You said that you have had incredible car development from the last race to this one. Can you give us some details? Is it mechanical, set-up? What exactly explains this?
ROSBERG: Well, it's set-up really, really thinking about what's going on in the race and why are we struggling and trying to improve that situation. Surely the conditions helped us today, I think, but even so, we're just moving forward and that's very nice to see. Already from the beginning of the year we've been very strong in qualifying, perhaps more difficult in the race. Now we're still strong in qualifying – very strong, maybe even stronger – and also improving the race, so it's good progress forward and I'm sure that we will continue this ongoing development. It was mainly set-up.
QUESTION: In a week's time we will be in Bahrain, at what we would expect to be a hotter race; how's that going to affect you? Do you think that you can do the same again?
ROSBERG: Yeah. For sure we're not where we want to be in the race. I had a great race today but that doesn't mean it's going to be like that at every race. We still need to push hard and continue progressing. Bahrain could be a little bit of a different story again. We need to wait and see. It's difficult to predict. I couldn't have predicted today so we'll just take it as it comes, but for sure I'm looking forward to what's to come because we're looking much stronger.