Points leader Greg Biffle cruises to Texas win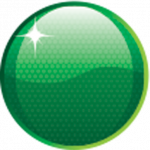 Sprint Cup Series points leader Greg Biffle has finally put a win on the board, cruising to victory over Jimmie Johnson in the Samsung Mobile 500 at Texas Motor Speedway.
Biffle took the lead on Lap 304 of 334 and pulled away to win his first race since Kansas in October 2010, beating Johnson, who was the race's dominant figure, leading a race-high 156 laps.
Mark Martin finished third, followed by Jeff Gordon, Matt Kenseth, pole-sitter Martin Truex Jr, Kasey Kahne, Carl Edwards, Kevin Harvick and Dale Earnhardt Jr.
Biffle said he was delighted with his first win in 18 months.
"I tell you what, these guys did a great job in the pits and adjusting on the car all day," Biffle said.
"I can't thank everybody enough for sticking behind the 3M 16 car. The fans that have supported us all the way. It is so exciting to get Ford and 3M and everybody that has been such a supporter back here to victory lane."
The race featured only two cautions and ended with a green-flag run of 234 laps. That was a race record, as were the average speed (160.575 mph), fewest number of cautions and fewest number of caution laps (10).
Australian Marcos Ambrose led his first laps for the 2012 season, and enjoyed a competitive run. He sat in fourth place when he stalled in pit road, but still could have been in line for a top 10 finish until he ran out of fuel in the closing stages. Ambrose was classified 20th.
Race results
| | | | | | | | | |
| --- | --- | --- | --- | --- | --- | --- | --- | --- |
| FIN | START | CAR | DRIVER | MAKE | SPONSOR | PTS/BNS | LAPS | STATUS |
| 1 | 3 | 16 | Greg Biffle | Ford | 3M Filtrete | 47/1 | 334 | Running |
| 2 | 10 | 48 | Jimmie Johnson | Chevrolet | Lowe's / Kobalt Tools | 44/2 | 334 | Running |
| 3 | 4 | 55 | Mark Martin | Toyota | Aaron's 2011 Best of the Best | 41/0 | 334 | Running |
| 4 | 34 | 24 | Jeff Gordon | Chevrolet | DuPont 20 Years | 41/1 | 334 | Running |
| 5 | 2 | 17 | Matt Kenseth | Ford | Best Buy | 40/1 | 334 | Running |
| 6 | 1 | 56 | Martin Truex Jr. | Toyota | NAPA Auto Parts | 39/1 | 334 | Running |
| 7 | 5 | 5 | Kasey Kahne | Chevrolet | Farmers Insurance | 37/0 | 334 | Running |
| 8 | 20 | 99 | Carl Edwards | Ford | Fastenal | 36/0 | 334 | Running |
| 9 | 15 | 29 | Kevin Harvick | Chevrolet | Budweiser | 35/0 | 334 | Running |
| 10 | 16 | 88 | Dale Earnhardt Jr. | Chevrolet | Diet Mountain Dew / National Guard | 34/0 | 334 | Running |
| 11 | 17 | 18 | Kyle Busch | Toyota | Interstate Batteries | 33/0 | 334 | Running |
| 12 | 13 | 11 | Denny Hamlin | Toyota | FedEx Office / March of Dimes | 32/0 | 334 | Running |
| 13 | 27 | 51 | Kurt Busch | Chevrolet | Phoenix Construction Services | 31/0 | 334 | Running |
| 14 | 9 | 1 | Jamie McMurray | Chevrolet | Bass Pro Shops / Tracker Boats | 30/0 | 334 | Running |
| 15 | 12 | 22 | AJ Allmendinger | Dodge | Shell / Pennzoil | 29/0 | 334 | Running |
| 16 | 25 | 42 | Juan Montoya | Chevrolet | Target | 28/0 | 334 | Running |
| 17 | 18 | 15 | Clint Bowyer | Toyota | 5-hour Energy | 27/0 | 334 | Running |
| 18 | 11 | 27 | Paul Menard | Chevrolet | Quaker State / Menards | 26/0 | 334 | Running |
| 19 | 14 | 20 | Joey Logano | Toyota | Dollar General | 25/0 | 334 | Running |
| 20 | 7 | 9 | Marcos Ambrose | Ford | Stanley | 25/1 | 334 | In Pit |
| 21 | 6 | 39 | Ryan Newman | Chevrolet | U.S. Army | 23/0 | 332 | Running |
| 22 | 23 | 43 | Aric Almirola | Ford | Smithfield | 22/0 | 332 | Running |
| 23 | 26 | 78 | Regan Smith | Chevrolet | Furniture Row / Farm American | 21/0 | 332 | Running |
| 24 | 29 | 14 | Tony Stewart | Chevrolet | Mobil 1 Advanced Fuel Economy / Office Depot | 20/0 | 332 | Running |
| 25 | 22 | 13 | Casey Mears | Ford | GEICO | 19/0 | 331 | Running |
| 26 | 31 | 10 | David Reutimann | Chevrolet | Accell Construction | 18/0 | 331 | Running |
| 27 | 30 | 47 | Bobby Labonte | Toyota | Bush's Baked Beans | 17/0 | 330 | Running |
| 28 | 19 | 21 | Trevor Bayne | Ford | Motorcraft / Quick Lane Tire & Auto Center | 0 | 330 | Running |
| 29 | 24 | 31 | Jeff Burton | Chevrolet | Caterpillar | 15/0 | 330 | Running |
| 30 | 28 | 83 | Landon Cassill | Toyota | Burger King / Dr Pepper | 14/0 | 330 | Running |
| 31 | 35 | 38 | David Gilliland | Ford | ModSpace | 13/0 | 328 | Running |
| 32 | 39 | 32 | Reed Sorenson | Ford | Jani-King | 0 | 327 | Running |
| 33 | 36 | 249 | J.J. Yeley | Toyota | JPO Absorbents | 11/0 | 325 | Running |
| 34 | 42 | 33 | Tony Raines | Chevrolet | Precon Marine | 10/0 | 323 | Running |
| 35 | 21 | 34 | David Ragan | Ford | Scorpion Truck Bed Liners | 10/1 | 313 | Running |
| 36 | 8 | 2 | Brad Keselowski | Dodge | Miller Lite | 8/0 | 312 | Running |
| 37 | 41 | 36 | Dave Blaney | Chevrolet | Jimmie Johnson's Anything With an Engine | 7/0 | 228 | In Pit |
| 38 | 37 | 93 | Travis Kvapil | Toyota | Dr Pepper | 6/0 | 114 | Out of Race |
| 39 | 32 | 26 | Josh Wise * | Ford | Morristown Driver's Service | 5/0 | 66 | In Pit |
| 40 | 43 | 119 | Mike Bliss | Toyota | Humphrey Smith Racing | 0 | 38 | In Pit |
| 41 | 33 | 98 | Michael McDowell | Ford | Curb Records | 3/0 | 36 | In Pit |
| 42 | 40 | 23 | Scott Riggs | Chevrolet | North Texas Pipe / Embassy Suites | 2/0 | 25 | In Pit |
| 43 | 38 | 195 | Scott Speed | Ford | Tommy Williams Drywall | 1/0 | 13 | In Pit |