Nico Rosberg wins in sensational Shanghai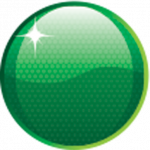 Nico Rosberg has taken his first Formula 1 victory in a sensational Chinese Grand Prix at the Shanghai International Circuit.
The pole-sitting Mercedes driver led for the majority of the race, completing just two stops on his way to the win.
Jenson Button finished 21s adrift in second place, with the Briton's hopes of victory having been dashed by a slow third pitstop.
Lewis Hamilton completed the podium in the second McLaren, while Mark Webber was fourth after passing team-mate Sebastian Vettel on the penultimate lap.
Romain Grosjean, Bruno Senna, Pastor Maldonado, Fernando Alonso and Kamui Kobayashi filled sixth through 10th at the flag.
Michael Schumacher was the race's only retirement – the seven-time World Champion pulling off the circuit after suffering a loose right-front wheel following his first pitstop.
Schumacher's issue aside, it was an impressive performance from the Mercedes team, with Rosberg's W03 not displaying the high tyre degradation that it suffered from in Sepang.
The German was the last of the contending drivers to stop at the end of the first and second stints, before completing a 22 lap final run to the flag.
The early-stopping Button had been able to take the lead in the second stops however, and held a 8s margin over Rosberg upon pitting for the final time.
The McLaren driver then emerged from his slow stop mired in a line of traffic that had formed behind Raikkonen and Vettel, who had joined Rosberg in attempting a two-stopper.
The Lotus and Red Bull both fell back through the pack in the closing stages – Raikkonen losing nine places in the space of just three laps before eventually finishing 14th.
Vettel's three lap younger tyres held on significantly better, but could not keep the two-time reigning World Champion on the podium.
Grosjean, Senna and Maldonado also scored points through two-stop strategies, while Sergio Perez was unable to repeat the feat – losing out to both Alonso and Kobayashi in the closing stages.
It was a difficult afternoon for Australian Daniel Ricciardo, who repeated his qualifying effort in 17th.
His countryman Webber looked to be in trouble early, with a first pitstop after just seven laps locking the Red Bull driver into a three-stop strategy.
The 35-year-old later survived a wild moment when running wide at Turn 13 – the front of the RB8 lifting momentarily into the air after striking a bump.
Lewis Hamilton now leads the championship standings by two points from Jenson Button after three races, with Fernando Alonso, Mark Webber and Sebastian Vettel rounding out the top five.
See below for the full race result
| | | | | | |
| --- | --- | --- | --- | --- | --- |
| Pos | Driver | Team | Laps | Time/Retired | Grid |
| 1 | Nico Rosberg | Mercedes | 56 | Winner | 1 |
| 2 | Jenson Button | McLaren-Mercedes | 56 | +20.6 secs | 5 |
| 3 | Lewis Hamilton | McLaren-Mercedes | 56 | +26.0 secs | 7 |
| 4 | Mark Webber | Red Bull Racing-Renault | 56 | +27.9 secs | 6 |
| 5 | Sebastian Vettel | Red Bull Racing-Renault | 56 | +30.4 secs | 11 |
| 6 | Romain Grosjean | Lotus-Renault | 56 | +31.4 secs | 10 |
| 7 | Bruno Senna | Williams-Renault | 56 | +34.5 secs | 14 |
| 8 | Pastor Maldonado | Williams-Renault | 56 | +35.6 secs | 13 |
| 9 | Fernando Alonso | Ferrari | 56 | +37.2 secs | 9 |
| 10 | Kamui Kobayashi | Sauber-Ferrari | 56 | +38.7 secs | 3 |
| 11 | Sergio Perez | Sauber-Ferrari | 56 | +41.0 secs | 8 |
| 12 | Paul di Resta | Force India-Mercedes | 56 | +42.2 secs | 15 |
| 13 | Felipe Massa | Ferrari | 56 | +42.7 secs | 12 |
| 14 | Kimi Räikkönen | Lotus-Renault | 56 | +50.5 secs | 4 |
| 15 | Nico Hulkenberg | Force India-Mercedes | 56 | +51.2 secs | 16 |
| 16 | Jean-Eric Vergne | STR-Ferrari | 56 | +51.7 secs | 24 |
| 17 | Daniel Ricciardo | STR-Ferrari | 56 | +63.1 secs | 17 |
| 18 | Vitaly Petrov | Caterham-Renault | 55 | +1 Lap | 19 |
| 19 | Timo Glock | Marussia-Cosworth | 55 | +1 Lap | 20 |
| 20 | Charles Pic | Marussia-Cosworth | 55 | +1 Lap | 21 |
| 21 | Pedro de la Rosa | HRT-Cosworth | 55 | +1 Lap | 22 |
| 22 | Narain Karthikeyan | HRT-Cosworth | 54 | +2 Laps | 23 |
| 23 | Heikki Kovalainen | Caterham-Renault | 53 | +3 Laps | 18 |
| Ret | Michael Schumacher | Mercedes | 12 | +44 Laps | 2 |
See below for the updated championship standings
| | | |
| --- | --- | --- |
| Pos | Driver | Points |
| 1 | Lewis Hamilton | 45 |
| 2 | Jenson Button | 43 |
| 3 | Fernando Alonso | 37 |
| 4 | Mark Webber | 36 |
| 5 | Sebastian Vettel | 28 |
| 6 | Nico Rosberg | 25 |
| 7 | Sergio Perez | 22 |
| 8 | Kimi Räikkönen | 16 |
| 9 | Bruno Senna | 14 |
| 10 | Kamui Kobayashi | 9 |
| 11 | Romain Grosjean | 8 |
| 12 | Paul di Resta | 7 |
| 13 | Jean-Eric Vergne | 4 |
| 14 | Pastor Maldonado | 4 |
| 15 | Daniel Ricciardo | 2 |
| 16 | Nico Hulkenberg | 2 |
| 17 | Michael Schumacher | 1 |
| 18 | Felipe Massa | 0 |
| 19 | Timo Glock | 0 |
| 20 | Charles Pic | 0 |
| 21 | Vitaly Petrov | 0 |
| 22 | Heikki Kovalainen | 0 |
| 23 | Pedro de la Rosa | 0 |
| 24 | Narain Karthikeyan | 0 |
Here is the Foxsports News report