Briscoe fastest, Franchitti to start from pole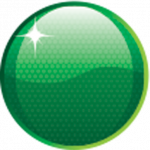 Australian Ryan Briscoe has set the fastest time in Long Beach qualifying, but Dario Franchitti will start from pole for third round of the Izod IndyCar Series.
With all Chevrolet-powered teams changing engines prior to the race meeting and their subsequent 10-grid place penalties, Briscoe will start as the 'best of the Chevs', leaving Franchitti on the pole.
Briscoe, who still 'official' takes pole and the pole award, says the penalty will be costly.
"It bites," said Briscoe, who scored his first pole since Chicagoland in 2010.
"The important thing is we know we have a fast car and we're making the best of the situation."
Franchitti, the reigning IndyCar champion, was the only Honda-powered driver in the Fast Six qualifying session amongst a pack of Chevs, assuring that the Scot would start from pole.
Penske duo Briscoe and Will Power topped the session ahead of Andretti Autosport's Ryan Hunter-Reay. Franchitti was fourth.
The new-look grid will see Franchitti start from pole ahead of rookie Josef Newgarden, Justin Wilson and Simon Pagenaud.
Qualifying results
1.  (2) Ryan Briscoe, Dallara-Chevy, 01:08.6089 (103.264)
2.  (12) Will Power, Dallara-Chevy, 01:08.7073 (103.116)
3.  (28) Ryan Hunter-Reay, Dallara-Chevy, 01:08.7163 (103.102)
4.  (10) Dario Franchitti, Dallara-Honda, 01:09.0327 (102.630)
5.  (5) EJ Viso, Dallara-Chevy, 01:09.0634 (102.584)
6.  (27) James Hinchcliffe, Dallara-Chevy, 01:09.2109 (102.365)
7.  (67) Josef Newgarden, Dallara-Honda, 01:09.0697 (102.575)
8.  (3) Helio Castroneves, Dallara-Chevy, 01:09.0846 (102.553)
9.  (18) Justin Wilson, Dallara-Honda, 01:09.0910 (102.543)
10.  (11) Tony Kanaan, Dallara-Chevy, 01:09.1987 (102.383)
11.  (77) Simon Pagenaud, Dallara-Honda, 01:09.2078 (102.370)
12.  (9) Scott Dixon, Dallara-Honda, 01:09.3658 (102.137)
13.  (15) Takuma Sato, Dallara-Honda, 01:09.9000 (101.356)
14.  (14) Mike Conway, Dallara-Honda, 01:09.8868 (101.375)
15.  (38) Graham Rahal, Dallara-Honda, 01:09.9796 (101.241)
16.  (4) JR Hildebrand, Dallara-Chevy, 01:10.3794 (100.666)
17.  (83) Charlie Kimball, Dallara-Honda, 01:10.0188 (101.184)
18.  (26) Marco Andretti, Dallara-Chevy, 01:10.5939 (100.360)
19.  (8) Rubens Barrichello, Dallara-Chevy, 01:10.0651 (101.117)
20.  (22) Oriol Servia, Dallara-Lotus, 01:10.6835 (100.233)
21.  (98) Alex Tagliani, Dallara-Lotus, 01:10.8168 (100.044)
22.  (19) James Jakes, Dallara-Honda, 01:10.7579 (100.127)
23.  (20) Ed Carpenter, Dallara-Chevy, 01:11.4519 (99.155)
24.  (7) Sebastien Bourdais, Dallara-Lotus, 01:10.8154 (100.046)
25.  (6) Katherine Legge, Dallara-Lotus, 01:12.1142 (98.244)
26.  (78) Simona de Silvestro, Dallara-Lotus, 01:12.0590 (98.319)
Check out the Firestone Fast 6 at Long Beach