Baily gives Aston Martin perfect Sports Sedan debut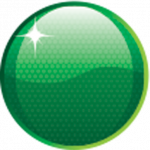 Kerry Baily has given his Aston Martin DB9 a perfect Kerrick Sports Sedan Series debut, with the Queenslander winning all three races at Mallala.
Several years in the making, the Aston led every lap of the season's opening round, beating home Des Wall's Chevrolet Corvette on each occasion.
The day yielded Baily's first Clem Smith Cup, which has been awarded to the winner of the second race at Mallala for the last six seasons.
Holden Monaro driver Michael Robinson rounded out the podium on a weekend of high attrition, with just five cars finishing the final race.
Darren Hossack wrestled the Ford Falcon borrowed from Simon Pfitzner to fourth overall, with Shane Bradford (Chev Camaro), Tony Ricciardello (Holden Commodore), Charlie Senese (Chev Corvette) and Colin Smith (Holden Monaro) rounding out the points scorers.
Ricciardello had taken a fourth and a third from the opening two races in Bob McLoughlin's Commodore, before suffering a mechanical failure early in the final.
Dean Camm (Chev Corvette) and Dameon Jameson (Jaguar XKR) had both found trouble earlier in the day – the pair crashing out of the weekend in Race 1 after making contact on the start-finish straight.
Camm had been sweeping past the slowing Queenslander at the time of the incident, with the cars touching as Camm went to resume the racing line heading into the first corner.
Having dominated the opening round, Baily says he's now looking forward to pitting his Aston Martin against Ricciardello's Alfa GTV and Hossack's Audi A4, which were withdrawn from the Mallala weekend due to a fire and engine failure respectively.
"Des (Wall) was with me all the way but just dropped off a bit towards the end," said Baily of the Clem Smith Cup race.
"I see Darren and Tony's name on this trophy a few too many times so it's about time they let me have a turn!
"It's a great feeling to win this race and have this kind of weekend in the debut of the car. The team have worked so hard and it's been a perfect debut.
"I can't wait for Tony and Darren to get their cars sorted for Round 2 with the kind of quality we have in the field now. It's very exciting."
The 2012 Kerrick Sports Sedan Series will continue with the Shannons Nationals presented by Hi-Tec Oils at Phillip Island on May 25-27.
CLICK HERE for a wrap of today's Kumho V8 Touring Car Series action from Mallala