Shepherd takes first Kumho V8 victory at Mallala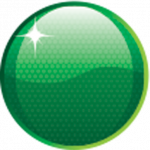 Mark Shepherd has taken advantage of late-race dramas for local driver Shawn Jamieson to claim his maiden Kumho V8 Touring Car Series race win at Mallala.
The Image Racing Falcon driver scored his first-ever pole position earlier in the day, and took the lead from Jamieson when the Bowden Homes Holden blew a power steering hose on the penultimate lap.
Jim Pollicina finished 1s adrift of Shepherd in second place, with Chris Smerdon (Falcon BA), Michael Bartsch (Falcon BA), Nathan Garioch (Commdore VY), Bobby Jane (Falcon BA), Justin Garioch (Falcon BA), Morgan Haber (Falcon BA), Isidoro Ambrosio (Commodore VZ) and Michael Hector (Falcon BA) rounding out the top 10.
"Shawn really should have won that race but I'll take it," said Shepherd post-race.
"I surprised myself today. I thought we might be able to qualify in the top five but to take pole was great and then to win was even better."
The 14 lap race got off to a dramatic start, with the use of the Australian flag to commence proceedings due to a failed lights system causing mass confusion. The race was soon red flagged, with a full restart called.
Five drivers eventually failed to finish the race, with Matt Hansen (fuel pressure problems) and Bruce Heinrich (broken axle) among those to strike dramas.
Opening round winner Josh Hunter did not turn a lap of the circuit today after the Fernandez Motorsport Falcon was found to have an out-of-date fuel bladder.
With a replacement bladder yet to be sourced, it remains unknown whether the 16-year-old will compete in the final two races of the weekend tomorrow.