Modystach opens 2012 GT3 Cup account with victory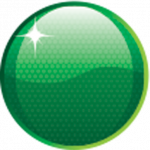 John Modystach has won the first race of the 2012 Porsche Staff Solutions International GT3 Cup Challenge Australia season as the second round of the Shannons Nationals presented by Hi-Tec Oils formally kicked off at Mallala today.
Modystach led all 40 laps of the evening contest, which doubled as the first of three Jim Richards Endurance Trophy races for the Porsche competitors this year.
Jeff Bobik, eventually finished 7s adrift of Modystach in second, with local driver John Goodacre just 1st further adrift in third.
Victorians Kane Rose, Terry Knight and John Morriss filled fourth through sixth, while South Australians Mark Krashos and Michael Almold completed the top eight.
Almold had run second in the early stages but couldn't sustain the pace of his fellow front-runners.
A first corner collision at the rear of the field had earlier seen the Safety Car make an appearance on the opening lap.
In the opening Dial Before You Dig Australian Saloon Cars race of the weekend, it was reigning series winner Matthew Lovell who emerged victorious. The Ford driver held off a persistent Simon Tabinor to convert his earlier pole position into a race win. Behind the lead pair, South Australians Sam Milton and Josh Keane did their state proud to finish in third and fourth respectively.
Series leader Allan Jarvis has won a hard fought first race for the Hi-Tec Oils Australian Swift Racing Series. Starting from third, the younger of the two Jarvis' manoeuvred his way into the lead, passing Adam Brand halfway through the 12 lap race. Side-by-side racing and a final lap move saw Rob Jarvis narrowly take second place behind his son.
It was qualifying day for the Kerrick Sports Sedan Series and Southern Star Windows V8 Commodore Cup categories, with Kerry Baily and Adam Beechey taking the respective pole positions.
Baily's Aston Martin proved impressive on debut – the silver and red machine lapping 3.8s quicker than nearest rival Des Wall in the first session, before the Corvette driver narrowed the gap to 1.7s in the afternoon.
Tony Ricciardello was third fastest in Bob McLoughlin's Commodore, while rival Darren Hossack suffered an early engine failure in John Gourlay's Audi A4. The former series winner will rejoin the field tomorrow in a borrowed Ford Falcon.
The series first 12 lap race for the Sports Sedans will start proceedings at Mallala Motorsport Park tomorrow at 9am while the series' feature race – the Clem Smith Cup – begins at midday.
Saturday's festivities at Mallala also included the first race of Round 2 for the Kumho V8 Touring Car Series. CLICK HERE for Speedcafe.com's separate story on Mark Shepherd's maiden victory.