West Coast Eagle named in Carrera Cup line-up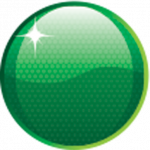 Former West Coast Eagles AFL star Troy Wilson will contest the latest round of the Porsche City Index Carrera Cup at Barbagallo Raceway next month.
Renowned for his hardness at the ball with the Perth-based AFL club, Wilson will drive the #60 Porsche Guest Car following on from German former F1 ace Heinz-Harald Frentzen's stint at the wheel during the Australian Grand Prix in March.
"It's still quite surreal thinking I'll be on the Carrera Cup grid. I don't think it will sink in until I'm on the start line staring at the lights," said Wilson.
"It's much like my first AFL game where I ran through the banner towards the three-tiered stand at the other end of the field with 60,000 people screaming and cheering."
Wilson played 37 games for the West Coast Eagles from 2001 to 2003, in which time he was the leading goal kicker for the club in 2001. He also played over 150 games in the West Australian Football League (WAFL), winning two premierships with West Perth (1999) and East Perth (2000).
"For me, it was a very strange feeling being around guys like Glen Jakovich, Ben Cousins and Daniel Kerr on the same field.
"Last year I was sitting on the couch watching Carrera Cup on television and now I'm actually going to be on the grid. It will be a bit of a déjà vu feeling for me."
"It's almost a little bit intimidating due to the fact that it's so different from what I've been doing in the past, not only from AFL but also sprint cars and tarmac rallies.
Following his football career, Wilson took part in several forms of motorsport including sprint cars, tarmac rallies and monster trucks.
His impressive record in the Targa West rally has seen Wilson pick-up class wins on the event and overall fastest stage times against the likes of greats such as Jim Richards.
Wilson added that contesting the Carrera Cup will be a completely new experience for the seasoned sports star.
"I've got my head around the Barbagallo Raceway circuit; I've done plenty of laps there in the past. If I get my head around sitting on the other side of the car and the sequential gearbox, I should be alright."
Kiwi Craig Baird currently leads the 2012 Porsche City Index Carrera Cup from Alex Davison and Daniel Gaunt while Max Twigg leads the 'Elite' category and sits an impressive fifth in the outright drivers' standings.