V8s reaches agreement with "caged" Hamilton couple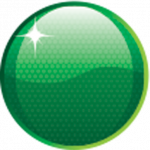 The V8 Supercars Championship's final event on the streets of Hamilton will go ahead unhindered after a couple's bid to stop the race meeting was settled.
The Hamilton couple, home owners of a house on the edge of the street track, have been given financial assistance to find alternate local accommodation during the ITM400 Hamilton.
Previous organisers of the event had given the pair a five-day holiday in Australia and spending money while the race meeting was on, however, V8 Supercars refused to pass on such luxuries, instead offering them six three-day race passes.
Last year, the couple spent the race weekend at their house, stating they felt like "caged animals" next to the circuit.
Self-employed painter and decorator Paul Smart and partner Odette Haitana pressed ahead with their threat to stop the event via court action, however, a statement issued last night said that an agreement had been reached between the couple and race organisers.
"V8 Supercar is paying a contribution towards the cost of alternative local accommodation," read the statement.
"Mr Smart and Ms Haitana have withdrawn their application for an injunction. Their wider claim for compensation will continue through the normal court processes."
Both parties will not make any further comment.
The final ITM400 Hamilton will be held next weekend.