GALLERY: Eastern Creek circuit upgrades nearing completion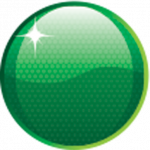 Construction of Eastern Creek Raceway's South Circuit is nearing completion ahead of its maiden race meeting in June.
The southern loop ads seven corners to the Grand Prix Circuit, and will also enable both a northern and a southern layout to be operated simultaneously when required.
The final racing surface is expected to be laid in late April, with the construction of run-off areas, the planting of trackside grass and the placement of flag points to follow prior to the NSW Motor Race Championships on June 9 & 10, 2012.
See below for a gallery of images from Eastern Creek
[nggallery id=111]