Glenn Seton part 1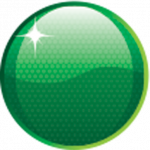 The Seton name is a famous one; Barry 'Bo' Seton won what is now known as the Bathurst 1000 in 1965, paving the way for his son Glenn, who carved out the most impressive of careers.
Glenn Seton is one of Australia's great drivers and a fan favourite. The baby faced assassin notched up countless wins during his Australian Touring Car Championship (ATCC) and V8 Supercars career, the highlight being his two series titles, his first in 1993 and the second in 1997.
Seton raced across a time of great change in Australian motor sport; he competed in Group C, Group A and V8 Supercars, winning races in the latter two incarnations.
A Ford man through and through, Seton also drove a Nissan – coming second in the 1987 ATCC behind Jim Richards – and then finished his career racing Holdens – with HRT and Kelly Racing.
Unlike his father, Seton was never able to win at 'the mountain'. On the eve of every Bathurst 1000 the media and the fans asked whether this would be the year. He enjoyed several podium results but was never on the top step. However, to the joy of many, Seton won the Touring Car Masters race at Bathurst in 2011 and finally heard the cheer of a passionate crowd.
What makes Seton's championship accomplishments so rewarding is that he can claim to be the only V8 Supercars team owner to race and engineer his own car to series victory. It's certain to be a record that is never broken given the change in modern day professional motor sport.
For Seton, the allure of motor sport was fostered by his father. Watching Barry Seton race made a significant impact on him and made the decision easy, he would be a professional racing driver.
"There was no doubt that I would race," Glenn Seton told Speedcafe.com.
"My father had being involved in motorsport since the early 1960s and basically most of his life was spent racing cars and building other people's cars.
"Preparing cars gave him the revenue to go motor racing in those days.
"I was around racing, it was in my blood I suppose, I remember the GTHO days, I went to every Bathurst watching Allan Moffat, Dick Johnson and Peter Brock well before I got involved.
"Today kids are racing go-karts from the age of seven; I didn't start until I was 14. When I was introduced to go-karts I welcomed it with open arms.
"There was no doubt that my aim from an early age was to be a professional race car driver."
His earliest memories are of his father racing with some of the greats of the sport.
"Oh I remember the GTHO days very clearly," said Seton.
"I was very young but in those early days at Bathurst I knew my dad used to drive for Ford.
"There were guys like Freddy Gibson and Allan Moffat and the Geoghagen boys.
"I remember sitting there watching those guys. I was born the year that dad won at Bathurst, so this would have been in the early 1970s.
"I don't remember much before that, as I said I was very, very young."
Starting out on his racing venture, before Seton could go racing he had to get his license. Back then you had to compete in a race for CAMs to have the right to race.
"My first ever race was the day I went to get my license," said Seton.
"Back in those days what you had to do was race in front of CAMs.
"It was at Oran Park, I used my father's yellow Group C Capri at the time because I didn't have anything else that I could get my license in.
"To get your CAMs license you had to be observed, so they put you in a race with a whole lot of other guys that were also going for their license on the day.
"It was taken very seriously, you were involved in a complete race set up, you'd arrive on the grid and there were green flags, because back in those days there weren't starting lights, and off you went.
"I won that race and got my license. It was my first opportunity in sedan racing and I happened to win it as well.
"It was great and something I'll never forget."
It all began when Seton raced for his father's team at Bathurst in 1983, in the same Capri that he got his CAMs license in. He then got the opportunity to race for Fred Gibson's Nissan team, which essentially started his professional career.
"I have great memories of my Nissan years," said Seton.
"The opportunity came up to be a part of it with Fred Gibson, whose wife Christine was racing. I got the chance to pair up with her at Bathurst in 1984 in the Nissan Pulsar.
"It was the last year of Group C before formulating into Group A.
"I thoroughly enjoyed the experience, the pressure was low.
"The car was never going to be a race winning car, but it was certainly a class winning car.
"It was relaxed and I really enjoyed my time, it also opened up the opportunities when Fred moved to Melbourne to run the factory Nissan team."
Seton certainly was in a good position, he started racing for Gibson soon after and enjoyed almost immediate success.
"When Howard (Marsden) stepped away Fred took over the team which put me in a good position to be a part of that outfit," said Seton.
"Teaming with (George) Fury, my best year was 1987 where we had some great results.
"I won my first race in that category (at Calder Park) and the championship went down to the wire with Jim Richards that year.
"I ended up finishing second; my time with Nissan was the start of my professional career."
By 1988, Seton had raced for Gibson's Nissan team for several years, winning two rounds and enjoying five further podiums. But by the start of 1989, Seton had moved from Nissan to Ford and started his own team, which he ran for almost 15 seasons.
Prior to his move to Ford, Seton was lauded as a potential champion. He was young, extremely fast and had the desire and talent to be an Australian champion.
Little did he know that after more than 25 years of professional racing he would accumulate two championship titles, 40 race wins, 17 round victories, 54 podiums, 209 race starts, nine poles and 26 Bathurst starts before officially retiring from V8s on October 10, 2010.
Next week Speedcafe.com focuses on Seton's championship winning years, his attempts to win at Bathurst and the final years of his V8 Supercars career.
Glenn Seton could have won the 1987 championship had it not been for a mechanical problem in the deciding race of the season
One of Glenn Seton's very first interviews