FIA rejects appeal against Mercedes wing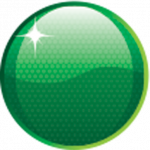 FIA stewards in China have formally rejected an appeal lodged by the Lotus F1 Team against the 'Double DRS' wing being run on the Mercedes W03.
Lotus alleged that the system, which uses the rear wing's DRS flap to open a duct which channels air to the front-wing, contravenes a regulation banning driver-adjustable aerodynamic devices outside of the DRS.
The stewards however unanimously dismissed the claim, concluding that "the Mercedes design is not activated by driver movement. It is a consequence of a change of position of the driver adjustable bodywork (DRS), which is permitted under the regulations."
The stewards also noted in their concluding remarks that Mercedes had confirmed the legality of their design with the FIA Formula One Technical Department prior to the season.
Lotus has subsequently confirmed that it will not appeal the decision of the stewards.
See below for Speedcafe.com's Shanghai Race Guide