Group Lotus slams critics, clarifies F1 involvement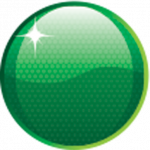 Car company Group Lotus has issued a boldly worded statement clarifying its future in Formula 1.
While it has been widely reported in recent days that Genii Capital – the private equity firm which wholly owns the Lotus F1 Team – has terminated Group Lotus' title sponsorship of the Enstone-based Formula 1 operation, the car company says the agreement has merely been "reshaped".
The move has come amidst great uncertainty for Group Lotus, with ownership of its parent company Proton have recently been transferred from the Malaysian government to private Malaysian automotive firm DRB-HICOM.
As well as denying rumours that DRB-HICOM is planning to put Proton into administration, Group Lotus has lashed out at those it feels are undermining its Formula 1 involvement, including Caterham F1 Team owner Tony Fernandes.
CLICK HERE for the full statement posted on the Lotus Cars Facebook page
"Don't take everything he (Fernandes) tweets too seriously – perhaps he's still frustrated about owning Caterham instead of Lotus and the fact that he fights HRT and Marussia instead of Mercedes and Ferrari in F1," read the Group Lotus statement in part.
The statement went on to claim that Group Lotus will continue to remain the title sponsor of the Lotus F1 Team until at least 2017.
"Lotus F1 Team and Group Lotus have reshaped their commercial relationship earlier this year," explained the statement.
"The new governance agreement signifies the continued commitment of Group Lotus to the team and the sport.
"Group Lotus' branding and marketing rights and subsequent activities remain unaffected by the new agreement until at least 2017.
"Alongside continued branding and title partnership status, Group Lotus is also the exclusive master licensee for all Lotus F1 Team merchandise.
"The new agreement was reached following Group Lotus owners Proton providing team owners Genii with a £30m loan which is repayable within three years.
"In order to secure the loan Genii used 100 percent of the F1 team's assets as collateral meaning that under the conditions of the loan agreement Proton have been given full title guarantee to all plant, machinery, show cars, computers, office and the Lotus F1 Team headquarters.
"In addition Proton retains the rights to purchase 10 percent of the F1 team. Another 10 percent share option will be activated if the team default on their loan obligations with Proton."
The 2012 Formula 1 World Championship continues in China this weekend. See below for Speedcafe.com's Shanghai Race Guide