V8 drivers take on Jebel Hafeet Mountain Road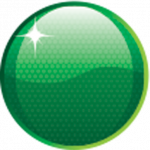 Craig Lowndes and Lee Holdsworth have enjoyed an Easter break with a difference, spending the long weekend in Abu Dhabi.
The Holden and Ford pair were in the United Arab Emirates to conduct a number of media stunts, coinciding with the launch of ticket sales for the 2012 Formula 1 Etihad Airways Abu Dhabi Grand Prix where V8 Supercars will act as a support class on November 2-4.
As part of their stay, the V8 Supercar pair raced Lowndes' Holden Commodore, which was flown across from TeamVodafone's Brisbane base, with Holdsworth in one of the Yas Marina Circuit's Aston Martin sportscars.
The pair scaled what has been described as the greatest driving road in the world, the Jebel Hafeet Mountain Road which extends for 11.7 km up the mountain, rising 1,219m with 21 corners and three lanes.
"It was an amazing thing to do," Holdsworth said.
"Abu Dhabi is such an incredible place, we have had an absolute ball over here. There's nothing you can't do, I'd recommend having a holiday here to anyone and I can see why plenty of Aussies do."
Spectacular pictures of the 'head to head' and the pair surfing and white water rafting at the world famous Wadi Adventure in Abu Dhabi were part of the precursor to an amazing finishing stunt that is being made into a yet to be released a world-wide viral video.
When Lowndes and Holdsworth return in November it is anticipated that, now in its fourth year, the race weekend will again host a sell-out crowd with 50,000 spectators gathering at Yas Marina Circuit to watch the excitement.
"Being alongside Formula One, as we are at the Melbourne Grand Prix, is heaven for us and for the fans. You can have the best of the best in open wheel racing and the world's best touring cars," said Lowndes.
"That combined with the unbelievable Yas Marina Circuit makes it an absolute must.
"Anyone from Australia can get here so easily and take up a package that includes flights, accommodation and great tickets to the race. They can then do everything we have done in the last few days while they are here."
V8 Supercars fans can buy tickets in the grandstand directly above the pits for a birds eye view of the action.
In addition to a new ticket structure, Yas Marina Circuit, the Grand Prix organiser, has teamed up with Etihad Airways, the award-winning national airline of the UAE, to deliver a series of all-inclusive flight, hotel and race weekend packages to entice regional and international motorsport fans and international leisure and entertainment seekers.
In another first for 2012, the popular Australian V8 Supercars series will be the official F1™ support race. Fans of this bumper-to-bumper series can buy select seating packages granting exclusive weekend access to the V8 Supercar pits and drivers. Marina Grandstand Boxes also provide access to the V8 Supercar pits and drivers.