New race team nets Easter Trail for Steven Lines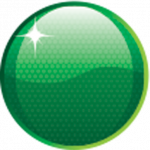 Following his much publicised departure from the Monte Motorsport/Monster Energy Sprintcar team in February, Steven Lines has pieced together a new deal with another West Australian team in Hall Motorsport and instantly the partnership has struck success, walking away with the Easter Trail victory.
Lines took the win on the opening night under threatening skies at Geelong's Avalon Raceway in front of Darren Mollenoyux and Matthew Reed.
The good run of form for the Mount Gambier local continued on home turf at Borderline Raceway – setting the quickest time in qualifying and then going on to take the win. He led a South Australian trifecta, with emerging star, Daniel Pestka pushing Lines right to the finish and another young South Aussie, Matt Egel – all three finishing in front of American superstar, Shane Stewart.
The final night at Warrnambool (Sungold Stadium) completed a clean sweep for South Australian competitors, with veteran Trevor Green taking the cash and a much needed feature race win to round off his difficult 2011/2012 season. Lines had the opportunity to take a $10,000 bonus if he won, however could only manage fourth placing behind Green, Jamie Veal and Pestka.
Lines paid tribute to West Aussie team owner, Brian Hall:
"Being surrounded by people that work together to achieve great results is important and even when things don't go according to plan, everyone smiles and gets on with the job and that's important," said Lines. "Having a great team owner like Brian Hall and reuniting with my long time crew chief Craig Bennett has been great and I'm pleased to be able to repay the faith they have in me. Without them and the support of my friends and family I couldn't do what I have been able to."