Hamilton resident seeks High Court ruling on V8 race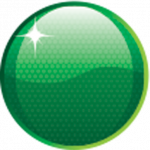 A local Hamilton family is hoping a High Court injunction will put a stop to next weekend's final V8 Supercars race around the Hamilton streets.
Paul Smart, a resident of Hamilton for 20 years, is taking V8 Supercars to New Zealand's High Court after V8 Supercars has refused to offer sufficient compensation for the "noise" and inconvenience of the three-day race event.
Smart and his partner Odette Haitana recently had their bid for compensation rejected at the Disputes Tribunal.
In the past, former promotor Caleta Streetrace Management gave Smart money, allowing him and his family to leave their home for five nights.
V8 Supercars has since taken over the event, with the family offered six three-day event passes.
Smart, who lives at the intersection of Mill St and Tristram St (Turn 1) told tvnz.co.nz that a crash during the race last year showered the edge of their property with glass, and a large rock landed over their hedge.
For security reasons, organisers put a locked gate on an area to their home.
Smart and his lawyers say they will file the injunction by the end of the week if V8 Supercars do not compensate them.
"It's just all the noise and everything that goes with it … it's not just about the money, it's the principle and the way we've been treated," Smart was quoted by tvnz.co.nz.
"I think it's sad and disappointing that it's come to this.
"We have John Key (NZ Prime Minister) and Tony Cochrane (V8 Supercars chairman) walking down pit lane while we're incarcerated in here by a locked gate."
CLICK HERE for the full story on tvnz.co.nz.