Clayton Pyne scores first UARA Stars top 10 finish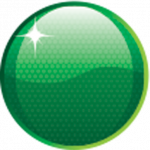 The Marcos Ambrose Motorsport duo of Clayton Pyne and Ben Rhodes have both showed strong pace at the second round of the UARA Stars Series at Dillon Motor Speedway.
The pair recorded top 10 finishes in their Stanley Fords – the first time both MAM cars have finished inside the top 10 this year.
While the end result was good, qualifying didn't go quite to plan, with Rhodes first out on the track for his run, setting the 13th best time, with Pyne one spot better in 12th.
In a caution filled 150 lap race, Rhodes was the unfortunate victim of an oil slick on the track on Lap 24, which dropped the youngster down to 18th position.
By the time the next caution flashed on Lap 66, Pyne had climbed into ninth position, while Rhodes made steady progress back to 15th, gaining ground when another competitor spun in front of him.
Racing resumed from a caution on Lap 139 before a multi-car accident brought out the red flag a lap later, with Pyne holding station in ninth and Rhodes in hot pursuit in 10th.
With a four lap sprint to the chequered flag, positions held steady, with Pyne recording his best North American late model stock car finish to date.
"I really feel like we turned the corner at Dillon," Pyne said.
"The guys back at the shop did a lot of work to improve our program coming into this race and it showed. The car was really close as soon as we rolled out on Friday; the best car I've had all year.
"I really look forward to using our ninth place result tonight as the platform to build from for the rest of the year. I have to thank Jamie Yelton and my guys from Fat Head Racing, David, Billy and Kyle, for their hard work, coaching and support. They gave me a really solid race car tonight."
For Rhodes, his drive back through the field continued his trend as a solid closer for Marcos Ambrose Motorsport.
"The spin buzzed the tyres, which hurt our advancement the rest of the race," Rhodes said.
"I could run down the cars in front of me, but trying to get under them to complete a pass was difficult with the way the tires were handling. We got everything we could get through and salvaged a 10th place finish."
The Marcos Ambrose Motorsport double act is set to return to action next weekend, but at different venues.
While Pyne is scheduled to take in the Whelen All American Series at Hickory Motor Speedway, Rhodes will make is his debut on the high banks of the legendary Rockingham Speedway, as the UARA Stars Series plays support to the NASCAR Craftsman Truck Series.