Triple treat for Brock Plumb at QLD Champs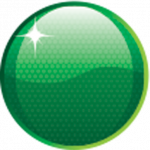 See below for an onboard view of the track invader
Brisbane driver Brock Plumb won three titles at the KTEQ Rentals Queensland Karting Championship on the weekend in Gladstone but it's not just his impressive performance that the event will be remembered for.
Plumb and his fellow competitors in the Junior Rotax category found themselves challenging not only each other on the circuit but also a King Brown snake that hadit found its way onto the circuit mid way through the race.
Plumb didn't know which way to go when he came across it the first time – so he jumped the kerb and went over it. In fact most of the competitors thought it was a broken chain that was sitting on the track.
Jordan Boys, who was running mid-pack, landed the knock-out blow allowing normal racing to resume.
"It was certainly something that I'd never seen before and I really didn't know what to do," said Plumb.
"In the end, I think we all just put it behind us and went on with the race. Luckily I had enough speed to hold out Thomas (Randle) for the win."
Plumb and Randle also went head to head in the final of the Junior Clubman category.
Randle shadowed the Arrow kart of Plumb's throughout the duration of the 23-lap final. Despite the best efforts of the drivers behind him, Plumb defended his position in the lead on the final lap with vigor and held on for the win. Gold Coaster Lachlan McHugh emerged from the last lap battle to finish runner-up.
In the Junior National Heavy category, Plumb was able to open a slender gap during the opening few laps in his Arrow kart. He then drove off into the distance to claim the win.
"It's really been an amazing weekend, and considering I won my first state title in Rockhampton in 2008, the Central Queensland region has certainly been good to me," said Plumb.
"None of this would be possible without the hard work of my Dad and Grandpa, along with Michael and Mitchell Gee, all of whom were my pit crew this weekend."