McIntyre takes V8 SuperTourers lead with win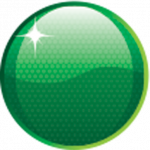 John McIntyre has taken the lead of the V8 SuperTourers Championship with after victory in the 25 lap feature race at Ruapuna, Christchurch, today.
Filling in for Greg Murphy, super-sub Fabian Coulthard had won the two prior races and seemed to have the measure of the field, but McIntyre made the rolling start in Race 3, emerging in front of the field in his Blackwoods Protector Falcon.
McIntyre says that he knew the start was vital to his win.
"At the start we got down the inside of everyone and passed Fabian (Coulthard) before the first corner," he said.
"(Jonny) Reid and (Craig) Baird went off allowing Fabian and I to get through ahead."
For the remaining 25 laps, McIntyre and Coulthard captivated the huge crowd with an intense dice, but McIntyre was able to hold out the ever-charging Coulthard.
"We were always good under brakes," commented McIntyre.
"This was especially evident at the hairpin and that bought us a lot of time"
Baird recovered to finish third, ahead of Andy Booth, Kayne Scott, Ant Pedersen, Steve Richards, Eddie Bell, Geoff Emery and Reid.
The next V8 SuperTourer round takes place in three weeks time when John McIntyre Racing heads to Fielding, just outside Palmerston North for three races over three days at Manfeild Park Raceway.
Points table after two rounds (top 10)
1    John McIntyre 1034
2    Jonny Reid 965
3    Kayne Scott 930
4    Ant Pedersen 877
5    Andy Booth 815
6    Craig Baird 812
7    Fabian Coulthard 757
8    Greg Murphy 625
9    Steven Richards 606
10  Scott McLaughlin 585