Formula 3 car finally breaks Bathurst lap record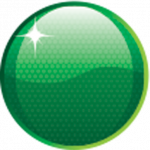 After much confusion, a Formula 3 car can finally lay claim to be the fastest car around the Mount Panorama circuit.
Reigning F3 champion Chris Gilmour has set the new Bathurst benchmark, lapping the famous track in a 2m04.6187s – officially, the fastest-ever lap time produced in a motor race around the 6.213km road course.
The lap time was set during the class's second race of the Bathurst Motor Festival – the first time the category has visited the track.
Gilmour's time eclipses Allan Simonsen's 2m04.9560s lap time, set in a Ferrari 458 GT3 last November during a Super Sprint event.
Despite not winning, Gilmour was stoked to be the fastest around Mount Panorama – officially.
"It's the best race of my life," Gilmour said.
"I can die a happy man after this weekend and to be able to set some history at this incredible place is amazing. Congratulations to James for winning the race but our car is amazingly good right now and I think we can go with him in the main race."
The lap record was actually broken a number of times during the later stages of the race, won by championship leader James Winslow. Winslow was the first to break the mark on the penultimate lap, setting a 2m04.9153s. Winslow sliced the time by another two tenths on the final lap before Gilmour ended it with his 2m04.6187s.
Nick Foster finished third.
The final F3 race of the weekend is scheduled for 1600.