Pierce Lehane sets the pace in Gladstone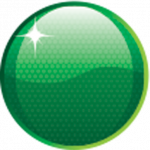 Dual CIK Stars of Karting Series Champion Pierce Lehane has set the pace in both the Leopard and Rotax Light categories during qualifying day at the KTEQ Rentals Queensland Karting Championships in Gladstone today.
Competing aboard his familiar CRG chassis, Lehane showed arch rival Joseph Mawson a faster way around the circuit in the Rotax Light category to secure pole position by a mere 0.072 seconds.
The pair then exchanged the front running during the opening heat race before Lehane claimed the win. Mawson was caught up in a battle with Vodafone-backed Energy kart driver Chris Hays and Chris Farkas late in the race before finishing second.
It was a similar case for Lehane in the Leopard Light category, but this time it was local favourites Cian Fothergill and John Grother who he outpaced during the qualifying. Ben Stewart also joined the trio on the front two rows of the grid for the heat races.
"This is my first time here, so there's a lot to like about qualifying on pole position in both classes," said Lehane.
"The rivalry with Joey appears to have continued into the senior ranks with both of us running right near the front of the field. I'd say the racing will be pretty intense across the weekend given the characteristics of the track. Hopefully, I can finish it the same way it has started."
Gladstone's Josh Rogers led the charge for the local drivers in his Kosmic kart supported by MG Engines and Cian Fothergill karting.
Rogers topped the timesheets in the Rookies category ahead of fellow Gladstone driver Jack Bussey.
Denis Butler was another Gladstone Kart Club member to secure pole position. Butler set the pace in Clubman Over 40's ahead of Shane Leahy and Stanley Petersen.
2012 KTEQ Rentals Queensland Karting Championships
Gladstone, QLD
RESULTS: Combined Qualifying
Leopard Heavy
1. Daniel Stein 32.843
2. Matt Greenbury 32.983
3. Kris Walton 33.064
4. Jason Faint 33.106
5. Matt Davis 33.116
Rookies
1. Josh Rogers 37.371
2. Jack Bussey 37.506
3. Harrison Oddie 37.467
4. Brock Owen 37.578
5. Cameron Sheilds 37.581
Junior National Light
1. James Abela 36.511
2. William Brown 36.527
3. Bryce Fullwood 36.530
4. Jayden Ojeda 36.558
5. Liam McLellan 36.558
Rotax Light
1. Pierce Lehane 33.012
2. Joseph Mawson 33.084
3. Chris Hays 33.090
4. Chris Farkas 33.121
5. Dale Corbett 33.150
Clubman Super Heavy
1. John Rowley 35.110
2. Scott Simpson 35.143
3. Ben McKinlay 35.152
4. Bradley Moody 35.373
5. Joshua Herne 35.462
Cadets
1. Jai Sparey 38.397
2. Jay McGregor 38.442
3. Benito Montablano 38.452
4. Harrison Hoey 38.466
5. Jai Brown 38.503
Junior Rotax
1. Joseph Burton-Harris 33.324
2. Brock Plumb 33.325
3. Thomas Randle 33.347
4. Cameron Hill 33.426
5. Matthew Jones 33.450
Senior National
1. Luke Caputo 37.193
2. Sean Butcher 37.266
3. Oliver Etter 37.304
4. Chris Farkas 37.424
5. Todd Stevens 37.476
Clubman Heavy
1. Clinton Marcon 34.307
2. James Greenwood 34.372
3. Brendan Nelson 34.392
4. Kip Foster 34.424
5. Trent Rogers 34.497
Junior National Heavy
1. Brock Plumb 36.955
2. Nicholas Rowe 37.085
3. Joshua Smith 37.109
4. James Allen 37.218
5. Cody Gillis 37.238
Leopard Light
1. Pierce Lehane 32.007
2. Cian Fothergill 32.110
3. Ben Stewart 32.389
4. John Grother 32.362
5. Joshua Crossingham 32.419
Clubman Over 40's
1. Denis Butler 34.818
2. Shane Leahy 34.823
3. Stanley Petersen 35.105
4. Steve Muscat 35.124
5. Glen Stallbaum 35.140
Rotax Heavy
1. William Yarwood 33.768
2. Ben McKinlay 33.885
3. Daniel Stein 33.938
4. Brendan Nelson 33.962
5. Michael Powe 33.976
Clubman Light
1. Ben Stewart 33.702
2. Joseph Mawson 33.783
3. Lydon Dodge 33.821
4. Nathan Davis 33.843
5. Cian Fothergill 33.935
Junior Clubman
1. Thomas Randle 33.850
2. Joshua Smith 33.855
3. Nicholas Rowe 33.875
4. Reece Davidson 33.937
5. Lachlan McHugh 33.941