Neville Crichton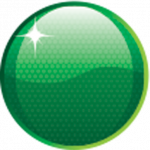 Neville Crichton is one of a few people that have left a mark on two professional sports.
Crichton made a name for himself as a race driver in Australia in the 1980s, but was well known in New Zealand prior to that.
He raced in both the New Zealand and Australian Touring Car Championship's, he was an endurance race specialist and a regular at Bathurst- where he drove with Dick Johnson Racing and for Frank Gardner's BMW team.
After hanging up the helmet, Crichton turned to sailing where he would eventually taste success in many of the world's biggest sailing regattas.
Crichton started racing in his early teens having had an interest in cars for as long as he could remember.
"Yeah I always loved cars," Neville Crichton told Speedcafe.com.
"I think I was 13 when I first bought a car, I did it up and sold it to the head prefect at school.
"I don't know why but I just enjoyed motor cars, I enjoyed anything mechanical, I just liked to go fast."
Like many in the 1950s and 60s, Crichton started racing in hill climb events.
"I started doing hill climbs when I was about 19," said Crichton.
"I'd borrow other people's cars and not use my own.
"I think the first car I actually raced was a Cortina in the Benson and Hedges six hour race in New Zealand in 1967.
"It was a big time race and we won our class.
"I raced with a guy named Roger Anderson who ended up being a New Zealand Touring Car Champion.
"The car was a bit ordinary but it was good to be out there, and that was virtually the start of it."
In New Zealand Crichton was a respected endurance driver.
"I enjoyed (endurance racing) and I was good at it," said Crichton.
"I could get in the car and concentrate for long periods of time. I could go as quick as the quickest guys in the endurance races, but in the sprint races I wasn't quite as quick off the mark as some of the better drivers.
"We did all the long distance races and we won the six hour race three times and won all of the three hour races over a three year period.
"I drove mainly with a guy called Wayne Wilkinson. We started off racing Commodores and then in the latter races I drove the BMW 635."
While Crichton admits that his strength was not in the shorter race distances, he competed in both the New Zealand and Australian Touring Car championships winning the former in the early 1980s.
"I did the touring car championships in both New Zealand and Australia," said Crichton.
"We won the championship in New Zealand in 1982/83 and in Australia I drove the second car with Frank Gardner and I think we ended up fourth in the championship."
Moving to Australia from New Zealand was a natural progression for Crichton, but he only did a couple of seasons in the ATCC.
"I think there was more competition in Australia, it was a natural step after winning the title in New Zealand," said Crichton.
"I wanted to race over here, we started racing over here in 1985 in the BMW.
"I only did two seasons; I did one in the BMW and one in the Sierra with Frank Gardner.
"After that I didn't have the time to do the full circuit, I did a few single races, but not the full touring car championship again.
"I was also running a big business both here and in New Zealand, life was pretty busy."
In 1985 Crichton finished fourth in the Australian Touring Car Championship behind Jim Richards, Dick Johnson and Peter Brock. Having finished second at Winton he had two third places and did not finish lower then sixth in the first eight rounds, then mechanical problems in the last two rounds prevented him from finishing in the top three for the season.
"We were running well and then we had two poor finishes at the end of the season with mechanical problems," said Crichton.
"I enjoyed the season but I wasn't as quick as Jim Richards, who was in the number one car.
"I was also running a full time business as well as racing. If I concentrated on the racing I think I probably could have gone better."
Crichton also raced overseas, albeit briefly.
"I ended up doing a season in Europe with (Tom) Walkinshaw which was fantastic," said Crichton.
"We were kind of the fourth car on the grid and we were probably treated that way in regard to equipment and other things, but it was enjoyable.
"I would have loved the opportunity to go over and give it a serious crack knowing that they were serious with the car and the equipment that we were racing.
"I felt we were an add on and that's how we were treated a little bit."
Having raced and won many endurance races in his native New Zealand, Crichton arrived at Bathurst ready to tackle the fabled track.
"The first time I drove there was in 1984 in the BMW with Frank Gardner and Jim Richards," said Crichton.
"When I got there it was snowing, I couldn't believe it. I'd never seen snow anywhere near a race track; that was quite an experience.
"My first lap was probably 10 or 15 seconds slower than I should have been, it took me a wee while to get up to speed, but as soon as I did I loved it."
After some time in the BMW with Gardner, Crichton also drove with Dick Johnson.
Interestingly in 1988 when Crichton was racing with John Bowe, Gardner's team won Bathurst, then the next year when Crichton was with Gardner and Longhurst's team, Johnson won at the mountain.
"I think everyone knows everyone in touring cars, I knew Frank, Tony and Jim, people like that and then I met Dick and was able to drive with him," said Crichton.
"I got it around the wrong way though, the year I was with Frank, Dick won Bathurst and the year that I was with Dick, Frank won it with Tony Longhurst, so I got it back to front."
With all the wins in New Zealand, Crichton does not consider his Australian racing career a success.
"I actually never won a race in Australia, I got on the podium and never won a race, so I can't say that I would regard myself as successful," said Crichton.
"A podium didn't impress me much; if I couldn't win then I wasn't successful.
"I mean we won the Nissan Series when we went back to New Zealand in 1985 in the BMW 635.
"It was at the Wellington street circuit, it was one of the better races to win.
"It had people like Walkinshaw, some of the cars where from Europe and there were overseas drivers, but we cleaned them up big time."
By 1990 Crichton decided he'd had enough, so he left the sport never to race again.
"I did a Bathurst race and a production car race with Alan Jones and I didn't really enjoy it," said Crichton.
"I didn't feel like I was competitive and that was the last time I sat in the car.
"The Muscle Car Masters sounds great and when I talk to some of the guys involved, people like John Bowe who I spoke to about this only a couple of weeks ago, they all say how much they enjoy themselves.
"I don't think I'll give it a go but they look like they're having a lot of fun."
While Crichton admits that he does watch the V8 Supercars on television from time to time, he was disappointed to hear that Hamilton would be staging its last V8 event.
As a replacement he recognises that Hampton Downs will be a good place to run the V8s, but he'd also like to see a return to Wellington's street circuit.
"Well Wellington was fantastic, I did a race there and I thought it was just a fantastic event," said Crichton.
"You needed a lot of skills and if you made a mistake it would generally be a big one.
"It was very much a drivers' track and it had a lot of spectators, I think it was fantastic."
After his racing career came to a stop, Crichton took up his other passion, sailing. He did it in a big way launching his first supermaxi yacht Alfa Romeo I in 2002 followed by Alfa Romeo II.
Crichton enjoyed immediate success when Alfa Romeo I won the 2002 Sydney-Hobart Race.
"We decided in the year 2000 to go maxi sailing and we were very successful," said Crichton.
"We were one of the most successful in the world; we won every major race in the world, which no one else had ever done.
"In our last 147 starts we had line honours in every single race which is quite a record."
Amongst other races, Crichton's yachts have won two Sydney-Hobarts, Europe's prestigious Giraglia Rolex Cup and the famous Transpacific, which starts in Los Angeles and finishes in Honolulu.
"The most famous race we won was the Fastnet, it's probably the biggest deal winning that race than any other race," said Crichton.
"Winning the Sydney to Hobart race was very good but we also won the Transpac race in 2009.
"From LA to Hawaii it's the biggest reputation race in America.
"It's over 2200 nautical miles (4121 kilometres) long and we won that and broke the race record by 24 hours. That was a good race."
Throughout his racing careers, Crichton has been a mainstay in the car industry. Original focussing on used cars, he moved to new car sales and is now a car importer.
"I started off in the used car business in New Zealand before moving to new cars," said Crichton.
"I moved to Australia in the 1980s and we import cars like Alfa Romeo, Ferrari, Maserati and Fiats into Australia and New Zealand.
"We have a large business in Ateco, one of the biggest in the country."