Rally Australia wants annual event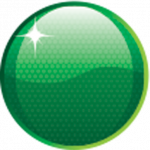 Rally Australia officials will call on the FIA to have the event return full-time from 2013 in the Coffs Coast region.
Presently Rally Australia shares an Australasian round with New Zealand, meaning the WRC only visits Australia every two years.
After running in Perth from 1988 to 2006, Rally Australia moved to the Tweed Coast on the New South Wales far north coast in 2009. Although it went well on the road, protests from locals forced a re-think by organisers for the 2011.
Helped by the fact that the Coffs region had hosted rally events since the 1970s, the 2011 edition of Rally Australia was a massive success and praised by fans, teams and sponsors alike.
Speaking with the Coffs Harbour Advocate, event chairman Ben Rainsford has stated the desire to have the event return to annual status and that it be the final round in the championship.
"We are strongly optimistic, Rally Australia and Coffs Harbour will have a spot on the WRC calendar in 2013 and we hope we are successful in securing an Australian round over three consecutive years," ARC chairman Ben Rainsford said.
"It makes perfect and logical sense for the event to return to Coffs Harbour. We had extraordinary support from the community last year and the teams and the drivers had a lot of praise for the rally routes.
"We have also made an application to host the last WRC round of the year.
"It's an ambitious move and a bit of a gamble, given that the championship may already have been decided by then, but we have done so with the view that the teams and drivers can finish the year with a holiday during the Australian summer."
Both Rally Australia and New Zealand have voiced concerns about attracting sponsors and event staff in the current situation. Like in Australia, New Zealand officials have also spoken about returning to the WRC fulltime.
"A large focus will be on working with the community and local business owners to ensure they leverage off the event to make their investment worthwhile," said Rainsford.
"A lot of work needs to be done to appoint a team with more of a Coffs Harbour focus. We need on-the-ground leadership and the applications and interest in creating that rally hub are already coming together well.
It will stage a round of the Australian Rally Championships on the Coffs Coast over the weekend of October 13 and 14.
To read the full story in the Coffs Harbour Advocate CLICK HERE.