Heritage event announced for ex-V8 Supercars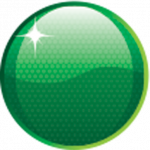 Kumho Tyres Australian V8 Touring Car Series will host a 'Heritage Round' concept later this year.
To be held at Wakefield Park on October 12-14, the non-championship event will see original ex-V8 Supercars spanning the last two decades converge on the rural New South Wales circuit.
Competitors will be encouraged to present their cars in original liveries as carried by their car's original driver/team, with older model Commodores (VP, VR, VS, VT, VX) and Falcons (EB, EF, EL, AU) all eligible.
The current generation of cars eligible for the Kumho Series – the Falcon BA and Commodore VY/VZ – will not be eligible for the Wakefield Park event.
Kumho Series Commercial Manager Rob Curkpatrick says the event is meant to be fun with a semi-historic flavour.
"Some of the older model cars are simply not competitive in the Kumho Series and this gives their owners somewhere to run them with vigour," he says.
"We also know there are quite a few cars around the country that have been restored to their original colour schemes but they don't have anywhere to run, apart from private practice days.
"This 'Heritage Round' gives them the perfect place to bring them out, have a run at speed on the track and enjoy their cars, giving the fans a chance to relive some V8 Supercar memories.
"There is enough history over 20 years of the five-litre formula that many of the older cars are being restored and revived. We'd love to get as many of them involved as possible."
Series organisers are open to the concept of sharing the Heritage Round between different circuits in future years to allow car owners in different states a chance to show off their V8 Supercar 'pride and joy.'
The historic occasion will be held in conjunction with the Shannons Nationals round.