Dick Johnson Racing's team manager resigns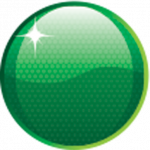 Malcolm Swetnam has resigned from his team manager role at Dick Johnson Racing, effective immediately.
The Englishman has cited family reasons for his departure. He will leave Australia today.
Swetnam moved to Australia at the start of the 2011 V8 Supercars season, replacing Adrian Burgess, who left DJR for Triple Eight Racing Engineering.
Swetnam was been an integral part in managing DJR's expanded four-car line-up for 2012, with the Paul Morris Motorsport and Triple F Racing entries joining the team this year.
Team co-owner and founder Dick Johnson says he is disappointed to see Swetnam leave the team.
"He's leaving for family reasons, and I wouldn't like to be in his situation," Johnson told Speedcafe.com.
"I'm quite close to Malcolm, and I still am. It's just under these circumstances that he has come to make this decision. He had to resign for family reasons. I don't know about you, but I couldn't spend a whole year 14,000 miles away from my family, especially when you have a young family."
Johnson says that the DJR board will review his team's management structure in the near future. In the meantime, Richie Swan and Cameron Clancey will manage the team from the floor, while Johnson and the team's chief operating officer Scott Jennings will maintain the day-to-day running of the team.
"We're going to review everything, but it's not something I'm going to rush into," Johnson said.
The next event of the V8 Supercars Championship will be held in New Zealand for the ITM400 Hamilton on April 20-22.