Coulthard replaces injured Murphy for Ruapuna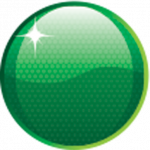 Fabian Coulthard will replace Greg Murphy for Round 2 of the V8 SuperTourers Championship at Ruapuna International Raceway this weekend.
Murphy has been forced to sit on the sidelines due to a back injury that required surgery last week.
Coulthard will step into the #51 car for the Ruapuna round, and has also been confirmed as Murphy's team-mate for the three SuperTourer two-driver endurance races later this year.
Murphy, who leads the championship after the inaugural round at Hampton Downs, says that he is gutted to be missing the event.
"I'm really disappointed about the whole thing," Murphy told Speedcafe.com.
"I was disappointed that I missed Tasmania in the Pepsi Max Commodore (in the V8 Supercars Championship), and with this event only being only a week later, the surgeon wasn't too keen on me driving. It's hasn't been long enough for my body to work itself out.
"I'm going on his advice and I've had to stand down, but luckily Fabian has been given the go ahead to do it and we're very appreciative of BJR (Brad Jones Racing) and their sponsors for allowing him to do it.
"We're looking forward to him racing at Powerbuilt Raceway (Ruapuna), and then later in the year teaming up for the endurance races. He was our first pick and he's really the best guy for the job."
Despite being forced to miss this weekend's Easter long weekend event, Murphy says that his body is recovering well and is "100 percent" sure of being at Hamilton's V8 Supercars event in three weeks.
"I feel good. I was up and about straight after the surgery," he said.
"I floated around the whole weekend, moving and walking. I've been doing everything except hard exercise.
"It's all gone as planned and expected, and I'm 100 percent positive that I'll be fit for Hamilton. I'm not concerned by that at all.
"The last time I had a similar operation, I was in the car three weeks later, so I'm committed to that. Hamilton is a priority. I wouldn't have wanted to have something happen this weekend that could potentially affect me for Hamilton. It's a big one and I had to make sure I was ready for it."
V8 SuperTourers track action at Ruapuna kicks off this Friday for practice.
The ITM400 Hamilton for V8 Supercars will be held on April 20-22.