Citroen withdraws Rally of Portugal appeal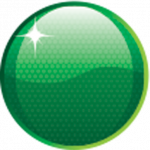 The Citroën World Rally Team has changed its stance and will not appeal against Mikko Hirvonen's exclusion from last week's Vodafone Rally de Portugal.
Hirvonen, who had won the event, had his DS3 WRC excluded over irregularities with the clutch and turbo. CLICK HERE for that report.
The French car maker had investigated the matter independently and elected not to pursue a case through the FIA's International Court of Appeal.
Following the stewards' decision on Sunday night, in line with the WRC's sporting code, Citroen had a one-hour window to decide if it would appeal or not. It then had 48 hours to confirm the appeal, but has now decided against the action.
Citroën has released the following statement:
'As further analysis of the matter and discussions with experts did not uncover any new technical elements that might have been used to alter the harsh penalty handed out by the Stewards, Citroën decided not to pursue what would have been a long and costly procedure.'
Team Principal Yves Matton said: "We had stated our intention to appeal in order to give us time to analyse the matter in more detail. As regards the clutch, our supplier has sent us a letter of apology acknowledging the existence of a batch of parts which were different from those on the homologation documentation.
"This letter confirms that it was never our intention to cheat. At the same time, this situation forces us to look again at our procedures, since these parts were not picked up during our own checks.
"On the second point identified by the scrutineers, the sole supplier of turbocompressors approved by the FIA for all manufacturers, has confirmed to us the plastic expansion of the wheel turbine.
"Additional analysis will undoubtedly confirm that this was due to wear on the part. We accept this harsh penalty but are determined to learn the lessons and ensure that we will be even better in future.
"We still lead both World Championships, but the gaps have been reduced. We now go into the upcoming rallies more determined than ever to get back to winning ways."
This decision by Citroën means that Mads Østberg is officially the winner of the event; his first outright victory in the World Rally Championship.
"Of course we are very happy with the win, but it is not the way we wanted to take it and I am very disappointed for Mikko [Hirvonen] as he did a fantastic job all weekend," said Østberg.
"But we had a really good rally ourselves and we will definitely be celebrating our 'second' place. Our pace was good and I felt as though we were always in control.
"We have had a great start to the season and are now in a very good position in the [drivers'] championship."