Uhrhane confirms last-minute British F3 deal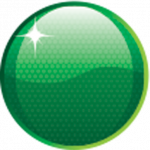 Australian Geoff Uhrhane will compete in the British Formula 3 Championship this year.
The former Formula Ford driver will drive with Double R Racing he was forced out of his planned Formula Renault UK drive when the British-based series collapsed.
The British F3 Championship kicks off this weekend at Oulton Park.
Uhrhane will drive one of the team's Mercedes-powered Dallara F312 entries. His arrival at Double R, the team's line-up has been bolstered to three cars, with Fahmi Ilyas to contest the headline International Class in a sister Mercedes-engined Dallara F312 while fellow Australian Duvashen Padayachee will race a Mugen-Honda powered Dallara F308 in the National Class.
Uhrhane and Padayachee make it four Aussies in the prestigious F3 class, joining Spike Goddard and Nick McBride, both driving for T-Sport.
Having missed all pre-season's testing, Uhrhane will be making his debut in the car at Oulton Park next weekend.
"It's all been a bit of a rush, I took too long to make my mind up of where to race this year but we talked with Boyo (Team principal Anthony 'Boyo' Hieatt) and got a deal sorted out so I'm really happy about that," said Uhrhane.
"I've had only a couple of test days in a Euro F3 Open car; they went well, and hopefully we're going to have a run at Pembrey before going to Oulton.
"It's going to be really hard for the first couple of weekends until I get some decent testing and mileage under my belt. I'm sure we'll start moving forward pretty quickly after that though, plus F3 is a two-year plan anyway."