Rapisarda Racing's worldwide Top Fuel effort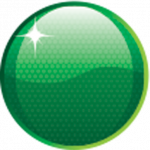 Sydney based Rapisarda Racing will undertake a unique feat across the weekend of April 13-15 when it races Top Fuel dragsters on opposite sides of the world. They will be fielding a machine in the NHRA Full Throttle Top Fuel Series for Corey McClenathan and a car in Adelaide at the Pro Series 1000 for Mark Mariani.
It will be a welcome return to ANDRA Pro Series competition for Rapisarda Racing – who haven't been seen this calendar year in Australian event, meantime McClenathan will be aiming to qualify for the 4-wide Nationals at zMAX Dragway in Charlotte, North Carolina – the only event on the American circuit where four cars compete at the same time.
Whilst Santo Rapisarda Snr. will be overseeing operations in the USA, his daughter – Gianna – will take on management duties of the Australian effort for the first time with her brother, Santo Jnr. She becomes the first female Team Principal of an Australian Top Fuel racing team since Rachelle Splatt acted as owner-driver in the late 1990s.
The Adelaide International Raceway event sets history in its own right – with it being the first time that an ANDRA Pro Series event has been conducted over the shorter, NHRA standard 1000-feet (300m) distance. Traditionally, drag racing in Australia is been conducted over a distance of a quarter-mile (400m). The NHRA switched to the shorter distance as the standard for the major categories following the qualifying death of former Australian tourist, Scott Kalitta in 2008.
Mariani is primed for the challenge and believes the knowledge gained by the Rapisarda family in the NHRA can work to his advantage in Adelaide.
"Santo Jnr believes he knows how to make the car go (quick over the 1000-feet distance)," said Mariani. "We'll be using our older car as it is easier to handle with the tune ups.
"I think that is the main reason why Santo Jnr is coming back, to see how it goes over 1000 feet. We're all real keen."
The Pro Series 1000 will feature several of the major ANDRA Pro Series categories, led by Top Fuel and a full supporting Sportsman cast.