Nissan to unveil its V8 Supercars future in New York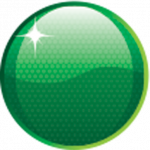 Nissan will unveil the road-going version of its new Altima this week – the car set to be the base model for its V8 Supercars program in 2013.
The new Altima will be revealed to the public at the New York Auto Show this Thursday, with Kelly Racing representatives Rick Kelly (driver) and John Crennan (CEO/chairman) in attendance.
The Nissan Altima V8 Supercar will be the first non-Falcon or Commodore to compete at the top level of Australian motorsport in nearly 20 years.
Its entry into the series comes as part of V8 Supercars' new Car of the Future initiative, with Kelly Racing to spearhead Nissan Motorsport's multi-million dollar Australian racing return.
The fifth-generation Altima road car will be released in America in 2013. The Altima platform is expected to replace the Maxima in Australia in early 2013.
No official dates have been given for the release of the Altima.
See below for Nissan's final tease video ahead of the launch of the Altima.