Coates Hire joins Speedcafe.com as Platinum Partner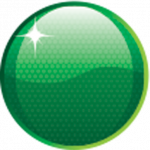 Coates Hire, Australia's largest equipment hire company, has joined Australia's leading motor racing website Speedcafe.com, as its 12th and final Platinum Partner for 2012.
Coates Hire has more than 240 branches and satellite locations throughout Australia, whilst also serving Offshore oil and gas industries via operations in Europe and the Asia Pacific. Coates Hire supplies to a range of markets including engineering and building construction and maintenance, mining and resources, manufacturing, government and major events.
The partnership with Speedcafe.com is an extension of the company's dedication to motorsport at all levels. Coates Hire are the Official Equipment Hire sponsor of the V8 Supercars Championship, Naming Rights sponsor of the V8 Supercars' Coates Hire Ipswich 300 Event, Naming Rights sponsor of 2011 Supercheap Auto Bathurst 1000 Champion – Nick Percat's Dunlop Series Commodore and sponsor of the Holden Racing Team.
The company is committed to playing its part within the communities it operates in, including a myriad of charity and local community work and contributions to grassroots sporting events around the country.
Coates Hire now join IRWIN Tools, Pirtek, Vodafone, Orrcon Steel, Castrol, Toshiba, Armor All, Norton, Bisley, Lucky 7 and Money Choice as part of Speedcafe.com.
As part of their Platinum Partnership with Speedcafe.com, Coates Hire will now take ownership of the Dunlop Series section – which has been launched today.
"We are very excited to be joining Speedcafe.com as a Platinum Partner for 2012 and proud to be in the company of such strong brands," said Jeremy Hill, Group Manager Strategic Marketing, Coates Hire.
"Our strategy to align with Speedcafe.com is to provide a direct extension to our current sponsorship involvement in motorsport and to further build on our expanding communication strategy. We have a rich history as a long standing Australian company and our passion for our brand really does comes to life through our sponsorships. We strongly believe in taking interesting and current news direct to our customers, local communities and employees, many of whom are motorsport fans."
Speedcafe.com's Sales and Marketing Manager Leisa Emberson is excited to welcome Coates Hire to Speedcafe.com as the final 2012 Platinum Partner.
"We are delighted to welcome Coates Hire into our family of Platinum Partners. Coates Hire is both a strong brand in the community and avid supporter of Australian motorsport," said Emberson.
"We look forward to working with Coates Hire in promoting their brand and their future sporting and community endeavours.
"In just over two years Speedcafe.com has positioned itself as the "go to" place for all your motorsport news and entertainment and to have a full compliment of Platinum Partners at this stage of our development is testimony to the product and our determination to provide a full marketing strategy for our partners – not just a logo on a website.
"We have some fantastic things planned for our readers and viewers and we can only move forward and keep Speedcafe.com a free service for the fans thanks to our exclusive Platinum Partners, who we ask our readers to support whenever they have the opportunity."
Coates Hire will also become the Naming Rights sponsor of the Coates Hire Leaderboard, to be launched soon on Speedcafe.com.
THE SPEEDCAFE.COM PROMISE
Speedcafe.com has been established to provide a daily motorsport news service to the industry and fans in Australia, New Zealand and beyond.
It is a free service driven by passionate people, who have the same appetite for accurate and timely news relating to their sport, hobby, industry or career.
Speedcafe.com is made possible by our list of corporate partners who have made an investment in their own growth, the development of the sport and the hunger of the fans.