Tom Wilde wins Forest Rally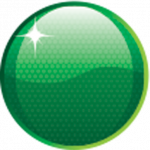 Tom Wilde in a Mitsubishi Lancer Evo X has become the first local driver to win the Quit Forest Rally in Western Australia since Rob Herridge in 1992.
It was a fiery end to the rally, literally, when a fire in a local barn got out of control in the forest surrounding the competition stages. With the event sending its fire and medical crews off to that emergency the final two stages had to be cancelled.
Wilde remained consistent and clean across the weekend and had a great battle with fellow West Australian Nicholas Box (Mitsubishi Lancer Evo IX) before that crew left the road on SS15 and were forced out of the event.
It is the second ARC round win for Wilde, who took first place at Rally Calder, and now sees him sitting comfortably on top of the championship leader board.
"To be the first local to win the event in such a long time is an amazing feeling, there have been a lot of guys that have come close over the years but this year with the guys that were in it we were able to make it happen and I'm just so happy," said Wilde.
"We had an awesome event, it was a shame to see Nick fall off the road as we were pushing hard to keep up with him all weekend, but we had a blast."
Michael Boaden finished second with Mick Patton in third.
In the Two-Wheel-Drive Championship Eli Evans, competing in a Honda Jazz, took the lead on the second stage of the event on Friday and stretched that lead across the weekend, winning both Heats by more than two minutes.
It is their maiden victory at the Quit Forest Rally, and their second event win for the year. Returning to the ARC after a six-year break, Jack Monkhouse finished the event in second with John Bruinsma in third.
"Perth is one of the toughest events on the calendar; the conditions, the ball bearing surface that everyone is a little terrified about, it's hard to drive out here so it's nice to get a win but it's never easy," said Evans.
"We've got a nice little lead now going into Queensland, it's not an easy event and we're expecting Mazda to be there so it's nice to have a buffer going in. We'll take this confidence and hopefully continue on," he continued.
Cody Crocker took victory in the SidexSide Challenge in his Polaris RZR XP 900, while challenger Michael Guest rolled his Can-Am Commander X.