Pretty takes first V8 Ute race and round win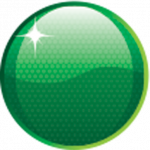 Nathan Pretty has cleaned up in Round 2 of the Auto One V8 Ute Racing Series – protected by Armor All, at Symmons Plains.
The popular V8 Utes driver claimed victory in Race 3 and Race 4 at the Tasmanian circuit, elevating him to the championship lead.
This was Pretty's first race and round win in his Monster Energy Holden, and is now one point ahead of rookie Kris Walton in the ENZED Driver's Championship.
"We are very happy, winning the round was an unexpected bonus, my biggest thing is consistency now, if we can maintain that we can win the series," Pretty said.
"I'd like to dedicate this win to Jennifer Taber who lost her battle with cancer last year. Her husband is here for the first time with us.
"I'm very happy for the team with the amount of work the boys have been putting in back at the work shop. For my sponsors who have stuck by me, we've been trying to get this win for a while, I've been here twice now and had two wins so I'll be coming back."
Cameron McConville finished second for the round, taking a second and third place finish today. It was a strong comeback from a disappointing event at the Clipsal 500.
Walton finished third for the round, ahead of David Sieders, who continues to recover from a knee injury.
Ryal Harris, Andrew Fisher, Craig Dontas, Kim Jane, Gary Baxter and Rhys McNally rounded out the top 10 for the round.
The next round of the V8 Utes Series will be held at Perth's Barbagallo Raceway.
Series Standings:
1. Nathan Pretty 275
2. Kris Walton 274
3. Andrew Fisher 251
4. David Sieders 241
5. Ryal Harris 238