Kasey Kahne takes pole at Martinsville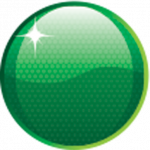 Kasey Kahne will start from pole position for the Goody's Fast Relief 500 at Martinsville Speedway.
With a 97.128 mph (19.496s) lap around the short course, Kahne edged Kevin Harvick (97.048 mph) for the top starting spot.
Kahne's pole is his second Coors Light Pole Award of the season, his first at Martinsville and the 24th of his career.
In his first year in the No. 5 Hendrick Motorsports Chevrolet, Kahne has posted an average starting position of 7.8, but his average finish has been a disappointing 26.6.
Four-time Martinsville winner Denny Hamlin (97.003 mph) will start third after running the exact same speed as Clint Bowyer. Hamlin won the tiebreaker for the position based on current owners' points. Ryan Newman (96.988 mph) will start fifth.
Brian Vickers, Brad Keselowski, Kyle Busch, Jeff Gordon and Joey Logano round out the top 10.
Series points leader Greg Biffle qualified 27th as Ford drivers had a rough day. Australian Marcos Ambrose led the Ford contingent with a 12th place effort.
"The clouds have rolled in so we'll see what happens, but I'm just proud of my team," Ambrose said.
"We've had a rough couple of weeks qualifying, but with DeWalt on the hood and Ford powerplants, we're looking good for Sunday."
Qualifying results
POS
CAR
DRIVER
MAKE
SPONSOR
SPEED
TIME
BEHIND
1
5
Kasey Kahne
Chevrolet
HendrickCars.com
97.128
19.496
Leader
2
29
Kevin Harvick
Chevrolet
Budweiser is Back
97.048
19.512
-0.016
3
11
Denny Hamlin
Toyota
FedEx Freight
97.003
19.521
-0.025
4
15
Clint Bowyer
Toyota
5-hour Energy
97.003
19.521
-0.025
5
39
Ryan Newman
Chevrolet
Outback Steak House
96.988
19.524
-0.028
6
55
Brian Vickers
Toyota
RK Motors
96.765
19.569
-0.073
7
2
Brad Keselowski
Dodge
Miller Lite
96.751
19.572
-0.076
8
18
Kyle Busch
Toyota
M&M's
96.745
19.573
-0.077
9
24
Jeff Gordon
Chevrolet
Drive to End Hunger
96.731
19.576
-0.080
10
20
Joey Logano
Toyota
The Home Depot
96.706
19.581
-0.085
11
27
Paul Menard
Chevrolet
Libman / Menards
96.701
19.582
-0.086
12
9
Marcos Ambrose
Ford
Dewalt
96.627
19.597
-0.101
13
56
Martin Truex Jr.
Toyota
NAPA Auto Parts
96.583
19.606
-0.110
14
88
Dale Earnhardt Jr.
Chevrolet
Amp Energy / National Guard
96.430
19.637
-0.141
15
14
Tony Stewart
Chevrolet
Office Depot / Mobil 1
96.322
19.659
-0.163
16
47
Bobby Labonte
Toyota
Bush's Baked Beans
96.215
19.681
-0.185
17
78
Regan Smith
Chevrolet
Furniture Row / CSX "Play it Safe"
96.200
19.684
-0.188
18
31
Jeff Burton
Chevrolet
BB&T
96.180
19.688
-0.192
19
43
Aric Almirola
Ford
Smithfield "Helping Hungry Homes"
96.049
19.715
-0.219
20
1
Jamie McMurray
Chevrolet
Belkin
96.049
19.715
-0.219
21
17
Matt Kenseth
Ford
Stephen Siller Tunnel to Towers Foundation
95.971
19.731
-0.235
22
48
Jimmie Johnson
Chevrolet
MyLowe's
95.854
19.755
-0.259
23
98
Michael McDowell
Ford
Curb Records
95.849
19.756
-0.260
24
34
David Ragan
Ford
Front Row Motorsports
95.830
19.760
-0.264
25
13
Casey Mears
Ford
GEICO
95.796
19.767
-0.271
26
16
Greg Biffle
Ford
3M
95.743
19.778
-0.282
27
22
AJ Allmendinger
Dodge
Shell / Pennzoil
95.738
19.779
-0.283
28
99
Carl Edwards
Ford
Fastenal
95.607
19.806
-0.310
29
10
David Reutimann
Chevrolet
Accell Construction
95.607
19.806
-0.310
30
26
Josh Wise*
Ford
Morristown Driver's Service
95.583
19.811
-0.315
31
83
Landon Cassill
Toyota
Burger King / Dr Pepper
95.511
19.826
-0.330
32
42
Juan Montoya
Chevrolet
Target
95.477
19.833
-0.337
33
23
Scott Riggs
Chevrolet
North Texas Pipe
95.352
19.859
-0.363
34
93
Travis Kvapil
Toyota
Burger King / Dr Pepper
95.347
19.860
-0.364
35
74
Reed Sorenson
Chevrolet
Turn One Racing
95.223
19.886
-0.390
36
32
Ken Schrader
Ford
Federated Auto Parts
95.127
19.906
-0.410
37
87
Joe Nemechek
Toyota
AMFMEnergy.com / Pellet & Wood Stoves
94.936
19.946
-0.450
38
38
David Gilliland
Ford
Long John Silver's
94.780
19.979
-0.483
39
30
David Stremme
Toyota
Inception Motorsports
94.609
20.015
-0.519
40
51
Kurt Busch
Chevrolet
Phoenix Construction Services
94.566
20.024
-0.528
41
33
Hermie Sadler
Chevrolet
Anderson's Maple Syrup
94.486
20.041
-0.545
42
36
Dave Blaney+
Chevrolet
Ollie's Bargain Outlet
93.180
20.322
-0.826
43
249
J.J. Yeley
Toyota
JPO Absorbents
93.212
20.315
-0.819
Did Not Qualify
44
52
Scott Speed
Toyota
Crusader Staffing Associates
92.101
20.560
-1.064
45
119
Mike Bliss
Toyota
Humphrey Smith Racing
84.846
22.318
-2.822
46
37
Tony Raines
Ford
Poynt.com
93.757
20.197
-0.701