Helio Castroneves grabs pole position at Barber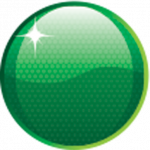 Helio Castroneves has taken his first Izod IndyCar Series pole position for more than a year, topping a wild qualifying session at Barber Motorsports Park.
The championship leader set a best lap of 1m10.4768s in the Firestone Fast Six to claim the pole position for the Honda Indy Grand Prix of Alabama.
James Hinchcliffe, driving the No. 27 Team GoDaddy.com Chevrolet for Andretti Autosport, earned his first front-row start.
Honda-powered drivers Scott Dixon and Mike Conway will share Row 2, while Chevrolet-powered drivers JR Hildebrand and Tony Kanaan will occupy Row 3.
Will Power set a Barber Motorsports Park course record of 1m09.8529s in his Chevrolet-powered No. 12 Verizon Team Penske at Barber, but a disallowed fast time due to a red flag incident has left him in ninth place.
It is the first time that in 20 Firestone Fast Six sessions, dating to the 2010 season, that Power has missed out competing in.
Power's Penske team-mate Ryan Briscoe will start 12th.
Qualifying results
1. (3) Helio Castroneves, Dallara-Chevy, 01:10.4768 (117.485)
2. (27) James Hinchcliffe, Dallara-Chevy, 01:10.5222 (117.410)
3. (9) Scott Dixon, Dallara-Honda, 01:10.5291 (117.398)
4. (14) Mike Conway, Dallara-Honda, 01:10.8791 (116.819)
5. (4) JR Hildebrand, Dallara-Chevy, 01:11.0759 (116.495)
6. (11) Tony Kanaan, Dallara-Chevy, 01:11.3740 (116.009)
7. (5) EJ Viso, Dallara-Chevy, 01:11.5257 (115.763)
8. (38) Graham Rahal, Dallara-Honda, 01:11.5841 (115.668)
9. (12) Will Power, Dallara-Chevy, 01:12.0098 (114.984)
10. (77) Simon Pagenaud, Dallara-Honda, 01:14.2839 (111.464)
11. (28) Ryan Hunter-Reay, Dallara-Chevy, No Time (No Speed)
12. (2) Ryan Briscoe, Dallara-Chevy, No Time (No Speed)
13. (26) Marco Andretti, Dallara-Chevy, 01:10.6512 (117.195)
14. (8) Rubens Barrichello, Dallara-Chevy, 01:10.5664 (117.336)
15. (67) Josef Newgarden, Dallara-Honda, 01:10.6851 (117.139)
16. (15) Takuma Sato, Dallara-Honda, 01:10.6111 (117.262)
17. (7) Sebastien Bourdais, Dallara-Lotus, 01:10.7255 (117.072)
18. (10) Dario Franchitti, Dallara-Honda, 01:10.6749 (117.156)
19. (18) Justin Wilson, Dallara-Honda, 01:11.5524 (115.719)
20. (19) James Jakes, Dallara-Honda, 01:10.7526 (117.028)
21. (78) Simona de Silvestro, Dallara-Lotus, 01:11.5721 (115.688)
22. (83) Charlie Kimball, Dallara-Honda, 01:11.3594 (116.032)
23. (98) Alex Tagliani, Dallara-Lotus, 01:12.5778 (114.084)
24. (20) Ed Carpenter, Dallara-Chevy, 01:11.8672 (115.213)
25. (6) Katherine Legge, Dallara-Lotus, 01:13.6457 (112.430)
26. (22) Oriol Servia, Dallara-Lotus, 01:13.3349 (112.907)