Winslow wins controversial F3 race at Symmons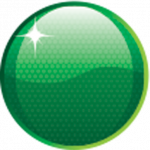 James Winslow has scored a controversial race win in a closely-fought Race 1 of the F3 Australian Drivers' Championship at Symmons Plains Raceway in Tasmania today.
The championship leader was engaged in a tense battle with polesitter John Magro for the balance of the race – before it ended with Magro in the fence on the approach to the hairpin after the pair made contact on the races' penultimate lap.
After qualifying fourth, Winslow leapt to the lead by the end of the first lap. Winslow and Magro swapped the lead five times in four laps, only for the late clash to seal Magro's fate.
Both drivers had differing points of view about the contact.
"We were coming up to put a car a lap down, and I placed my car in the middle of the track before I felt a hit on the right-rear," Winslow said.
"I honestly didn't see him as I was looking into the corner. I didn't know he had crashed until I looked behind me out of the corner and saw that he wasn't there anymore.
Magro said his move was an attempt at setting Winslow up for a pass on the corner exit – where he had fired past on several previous occasions throughout the race.
"I got a tow on James and he went defensive to the middle of the track," he said.
"I had been really good under brakes all race and was going to go down the outside to optimize my run out of the exit on the hairpin. I felt like he moved across and we came together which put me in the wall. I'm not particularly impressed but we will bounce back because the car is really, really fast."
Magro failed to finish the race.
Winslow's R-Tek team-mate Steel Guiliana finished with Jordan Skinner finishing on the podium for the first time in his F3 career. Reigning champion Chris Gilmour was fourth.
Hayden Cooper battled with Adrian Cottrell all race long for honours in the Forpark Australia F3 National Class, but it was Cottrell who broke through for his first maximum score in an F3 race with a strong fifth position outright.
Two more F3 races will be held tomorrow.