Ryal Harris and Kris Walton take V8 Ute wins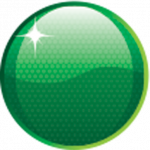 Ryal Harris and Kris Walton have claimed Race 1 and Race 2 respectively at Round 2 of the 2012 Auto One V8 Ute Racing Series – protected by Armor All at Symmons Plains today.
Harris started on pole and was never headed during the race, setting a new lap record on Lap 4.
"I'm over the moon at the moment, and we'll just try and make the most of it, while the ute is the best it has ever been," said Harris.
Monster Energy's Nathan Pretty held on for a strong second with David Sieders next over the line, ahead of team-mate Andrew Fisher in his Jesus Racing Ford FG.
Fifth went to Rentco Racing's Kris Walton from Cameron McConville, Kim Jane, Rhys McNally, Craig Dontas and Gary Baxter.
The Safety Car was deployed mid-race when Danny Buzadzic came in too hot into the hairpin, locking up and making contact with rookie Daniel Kennedy, forcing the Kennedy Express Ford into the run-off at Turn 4. Buzadzic was handed a drive-through penalty for the incident.
The top 12 utes were reversed for Race 2 with Ben Kavich on pole alongside Jesse Dixon, who made a strong start cementing himself a great lead. Dixon continued to lead following a Safety Car period after iSeek Racing's Jason Gomersall and Warren Millet (Wake-up Racing) ended off the track at the hairpin. Dixon lost his lead in the final laps of the race with a slipping clutch, but still finished the race in 16th.
Walton started in eighth position and drove through the field to overtake Dixon and then Kavich for the race lead.
"Jesse was getting away and lucky for me he had an issue and we got him. We've been struggling a bit this weekend but we finally got it together that race," said Walton.
Kavich drove well for second position, holding out Dontas, McConville and Pretty.
The V8 Utes will hit the track for Race 3 tomorrow morning at 11am.