Neal Bates stars on Busselton town stages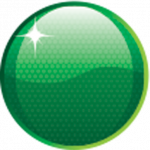 Four-time Australian Rally Champion Neal Bates has turned the clock back literally by setting the fastest time for two-wheel-drive cars in any class on the twin Busselton town stages at the Quit Forest Rally in Western Australia.
Driving his 1980 Toyota Celica RA40 Bates thrilled the crowd on the waterfront tarmac stage.
"The idea when we went into the classic competition was that it had to be fun and we had to have a laugh and enjoy it and it's ticking all those boxes which is great," said Bates.
"I'm amazed at how competitive the car has been in situations like this but I think it will be very different when we get out into the forest.
Eli Evans (2WD) and Nicholas Box (4WD) took the early lead in the premier divisions after the two runs on the 2.16-km stage.
Contesting the Two-Wheel-Drive Championship, Evans snatched the lead off Honda Jazz teammate Mark Pedder on the second stage and will take a 0.9 second lead into the forest stages in Nannup tomorrow. Jack Monkhouse (Nissan Sylvia S15) is a further eight seconds back in third.
Box (Mitsubishi Lancer Evo IX) holds a 2.1-second lead over Steven Shepheard (Mitsubishi Lancer Evo X) in the Four-Wheel-Drive Championship with Tom Wilde (Mitsubishi Lancer Evo X) one second further back.
"We threw everything we had at the stages tonight but there's plenty more to go tomorrow so we'll see everyone out in the bush," Box said.
Today's action includes another eight stages totalling 98.21 competitive kilometres.