Garry Jacobson grabs maiden Formula Ford win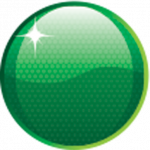 Garry Jacobson has broken through for his maiden Australian Formula Ford Championship victory at Symmons Plains Raceway in Tasmania today.
Lining up alongside Shae Davies on the front row of the grid, Jacobson was able to forge ahead in the lead on lap 10 of 15, when Davies went wide at the end of the back straight.
Matthew Hart kept a watching brief over the leading duo in the opening laps, eventually splitting the pair on the race podium.
"It's a pretty good feeling, it's great to be able to give the team that result," Jacobson said.
"It was a pretty hard race with Shae, but I'm sure we'll figure it all out for the next race."
Jack Le Brocq came out on top in the battle for fourth, just holding off the advances of Tom Goess, who harassed the championship leader throughout the heat.
Liam Sager had perhaps the loneliest race in the field with his sixth place finish, ahead of Sam Power, who managed to clear away from a battle with eventual eighth place finisher Rhett Noonan.
Simon Hodge managed to get the better of Macauley Jones to finish in ninth, with the two Symmons Plains first time starters still coming to terms with the dominant slip streaming strategies.
Racing continues with two further 15 laps heats tomorrow.
POINTSCORE
1. Jack Le Brocq 68 points
2. Garry Jacobson 65
3. Matthew Hart 63
4. Jonathon Venter 38
5. Sam Power 28
6. Simon Hodge 20
7. Liam Sager 15
8. Tom Goess 14
= Shae Davies 14
10. Jake Fouracre 12