Ant West replaces Damian Cudlin in Moto2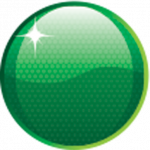 Ant West is a late addition to the 2012 Moto2 World Championship field after completing a late deal to ride for the QMMF Racing Team.
West had been destined to ride for BMW Supersonic in the British Superbike Championship this season after losing a previously announced MotoGP deal with Speed Master due to a lack of budget.
The 30-year-old Queenslander replaces countryman Damian Cudlin at QMMF, after Cudlin struggled to get a handle on the Moto2 bike during pre-season testing.
According to West, the late nature of the deal will make scoring a strong result in next weekend's season opener a difficult proposition.
"We haven't had the chance to go through the pre-season preparations together, so we can't expect miracles at the team's home Grand Prix of Qatar next week," said West.
"But I'm really excited about this opportunity and I'll push to the maximum to get the best possible result.
"My goal is and always has been Grand Prix racing. I am sorry to turn my back on the BMW Supersonic Team, who gave me the chance to continue my career.
"At the same time, I am happy they understand my decision and I wish them all the best for this season."
The news means that Cudlin will now focus on his Endurance World Championship duties with BMW Motorrad France, which kicks off at Magny-Cours on April 14.