Supports wrap from Symmons Plains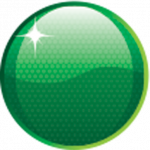 Ryal Harris has claimed the Armor All Pole Award and $1000 cash at Round 2 of the 2012 Auto One V8 Ute Racing Series – protected by Armor All at Symmons Plains today.
Also in support categories at Symmons Plains was Formula Ford, Formula 3 and the Targa Invitationals.
Driving the Rexcel Ford in the V8 Utes class, Harris posted his time early in the session, breaking the qualifying record in a time of 1m02.91s.
David Sieders (Tradequip Ford) was second early in the session, but was pipped by Nathan Pretty a few laps later in the Monster Energy Holden. Pretty posted a time only 0.04s slower than Harris – also under the old lap record.
Sieders eventually fell back to fourth after team-mate Andrew Fisher, who was fastest in both practice sessions, put in the third fastest time, 0.01s faster than Sieders.
Bundaberg Racing's Cameron McConville will start fifth, followed by series leader Kris Walton, Rhys McNally, Ryan Hansford, veteran Kim Jane and Craig Dontas.
Formula Ford held two practice sessions, with Shae Davies bouncing back from a luckless first round of the championship at Albert Park to post the quickest time in his new Spectrum 014.
Hot on his heels was Garry Jacobson, followed by Matthew Hart, and Rhett Noonan.
The small but competitive field of 10 cars was covered by less than 1s.
In Formula 3, Team BRM's John Magro topped the times, ahead of James Winslow, Chris Gilmour, Jordan Skinner and Steel Guiliana.
The Targa Invitationals class held its qualifying session, with Brad Sherriff (Nissan Skyline) to start from pole position. He qualified 0.4 seconds ahead of Ray Hislop (Ford Falcon) who will start beside him. Tim Briggs (Holden Commodore) is third from Mathew Burns (Holden Commodore) and Rod Willits (Nissan Skyline).
See below for Speedcafe.com's Tasmania Challenge V8 Race Guide
[issuu width=550 height=389 shareMenuEnabled=false backgroundColor=%23222222 documentId=120328135654-884b31a1d10b438c9440f0d60434f6c7 name=2012_symmonsplains username=speedcafe tag=speedcafe.com unit=px id=7bb87d8c-49a2-2a14-4c0a-9c34822dc616 v=2]