Kellys close to decision on reality TV return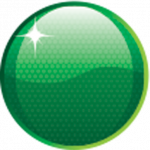 High-level meetings in the coming weeks will go some way to deciding the future of Kelly Racing's reality television program.
Kelly Racing, V8 Supercars, co-producers WTFN and The Media Mix and network partner Seven are set to discuss a revamped format that could see the program return for a second season in 2012.
Aimed to launch the career of a rising motor racing star, the inaugural series of the Shannons Supercar Showdown has recently been nominated as a finalist in two categories at the 2012 Festival of Media Global Awards in Switzerland. 

The show has been shortlisted as one of 10 finalists in the categories of 'Best Entertainment Platform' and 'Best Use of Content.'
The winners of the awards will be announced on April 17.
Rick Kelly says that it is an honour to be nominated for an award, but is now one of the driving forces behind securing the show a second season.
"It's certainly something that we're looking into thoroughly at the moment," Kelly told Speedcafe.com.
"We thought it was a great first season. It took a lot to get that off the ground, with the assistance of WTFN (production) and The Media Mix (commercial).
"It has fantastic framework and the idea now is that we could turn it into something even bigger and better. People have had these ideas but haven't been able to make it come to life but it's something we have been able to do.
"We need to talk about it within the next four weeks, we'll start to roll out what the show will look like again this year. There's a couple of changes in mind that will be a surprise to a few people."
As a team owner/driver first and foremost, Kelly says that the show has given his own team a huge boost.
"There's a couple of great success stories from the first series," he said.
"Our winner Cam Waters is now a Development Series driver and his personality has come to life. The other great story is Sam Reid, who is now our official test driver.
"It has created a lot of opportunities for the contestants on the show, and it also brought a couple of new sponsors into the sport to get a taste of V8 Supercars.
"The show ticked a lot of boxes, and with a few slight changes to the platform, it should have a very successful second season, if we're able to get it going again."
The debut season of Shannons Supercar Showdown aired over 11 episodes from July to September last year on 7mate, featuring 10 young contestants competing for the chance to make their V8 Supercars debut at the Supercheap Auto Bathurst 1000 at Mount Panorama.
The show, hosted by Grant Denyer and Elysia Pratt along with judges Todd and Rick Kelly, saw young gun Cameron Waters win the show and partner Denyer in the #77 Shannons Mars Racing entry at Bathurst, becoming the youngest driver to ever compete in The Great Race.
See below for Speedcafe.com's Tasmania Challenge V8 Race Guide
[issuu width=550 height=389 shareMenuEnabled=false backgroundColor=%23222222 documentId=120328135654-884b31a1d10b438c9440f0d60434f6c7 name=2012_symmonsplains username=speedcafe tag=speedcafe.com unit=px id=7bb87d8c-49a2-2a14-4c0a-9c34822dc616 v=2]