Change at the top of VW Motorsport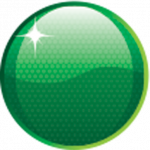 Volkswagen continues to ramp-up its World Rally Championship operation with the recruitment of one of the most respected men in motor racing and high performance motoring, Jost Capito.
Capito will return home to Germany to head the Polo R WRC programme after leaving Ford in Detroit as the director of global performance vehicles and motorsport business development.
Capito takes over management of Volkswagen Motorsport, replacing Kris Nissen, who will be supporting his successor during the orientation phase.
"Mr Nissen has advanced Volkswagen Motorsport in a major way, leading the motorsport team in what has so far been its most successful phase," said VW board member Ulrich Hackenberg.
"He made a crucial contribution, for instance, to Volkswagen having scored a one-two victory at the 2009 Dakar Rally and making motorsport history with the one-two-three victories at the Dakar Rally in 2010 and 2011."
Capito spent 11 years with Ford, including being the official figurehead of the Blue Oval's WRC program. Under his tenure Ford secured the 2006 and '07 Manufacturers' titles.
As the director of the Ford Racing programme in Europe he was also responsible for the ST (XR in Australia) and RS line of vehicles for Focus and Fiesta models. While in the US his department introduced the same specification models to that market, and worked with the likes of Ken Block and Tanner Foust to grow the Fiesta brand through rallying, rallycross and X-Games competition.
As part of his role with Ford, the German visited Australia in 2006 to experience V8 Supercars in Tasmania.
The engineering graduate began his career in 1984 as a development engineer for BMW's high-performance engines. Capito joined Porsche in 1989, first heading the Porsche Carrera Cup Organisation and later overseeing all Porsche brand racing championship campaigns. He held executive posts at Sauber Engineering from 1996 to 2001 and was Chief Operating Officer of the Sauber Formula 1 team from 1998. As a competitor he has a Paris-Dakar title to his name in the truck class in 1985.
Capito will have plenty of great tools to worth with both from a technical side as well as from the driver's seat with Sebastien Ogier already testing and working with engineers.
Capito will officially start with VW on May 1. The Polo R is expected to take part in a limited WRC programme in the second half of 2012 with a fulltime entry from next year.