Blanchard announced as Auto One brand ambassador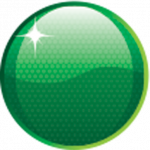 Dunlop Series V8 Supercars driver Tim Blanchard has been announced at the new national brand ambassador for Australian automotive retailer Auto One.
Blanchard, 24, was chosen by the national retail chain to be the new face of the brand, strengthening their longstanding alignment with Australian motorsport. Auto One is currently the title sponsor of the V8 Utes Series.
The former Australian Formula Ford Champion, who is set to drive with Kelly Racing in the endurance races, is pleased to become the face of the retailer.
"I'm very excited to be coming on-board with Auto One in 2012 as part of their involvement in motorsport," said Blanchard.
"It's fantastic as my career grows to be part of a company that is also growing in the automotive industry.
"Having driven the Auto One Wildcard Ute last year and experiencing first hand Auto One's commitment to motorsport, the national brand ambassador role is a perfect fit for me. I am trying to forge a career in the V8 Supercars, and so I'm excited to have a leading Australian automotive brand like Auto One involved in my development. I am confident that we can work together to build Auto One's presence in motorsport.
"Throughout 2012 we'll be providing Auto One customers and members with pit tours of not only the V8 Ute paddock but also my V8 Supercars area, giving them an insight into what happens behind the garage doors, and interacting with them through Auto One's social media channels."
Auto One CEO Peter Henry says that Blanchard is the perfect fit for the brand.
"We are very excited to have such a great up and coming motor racer to share his insight into what's occurring at the track at any given event with our A1 Club base and our clients," Henry said.
"Tim is a great fit for Auto One to continue to grow our motor racing sponsorship with the V8 Ute Series. Tim is a young charismatic driver with a great deal of skill, as he demonstrated last year in Darwin where he performed admirably in the Auto One Wildcard Ute."
Blanchard competes with Matthew White Motorsport in the Dunlop Series, and is hoping to bounce back in the second round in Perth after striking the wall during Race 1 at the Clipsal 500 street track.