Aussie Atkinson tops shakedown in Whangarei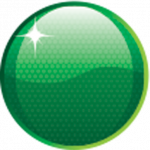 Australia's Chris Atkinson has gone fastest over this morning's shakedown stage in New Zealand as the countdown begins towards the opening stage of the International Rally of Whangarei – Round 1 of the FIA Asia Pacific Rally Championship.
Atkinson was over a full second quicker than his Skoda MRF teammate Gaurav Gill with Proton's PG Andersson a further half a second behind the two Skodas and local competitor Sloan Cox.
"The car was awesome today and it was great to kick start the season with a fastest time," commented Atkinson.
"But the real action starts tomorrow and it's going to be tricky with on these stages as the surface is very loose with the dry conditions over here.
"It will affect a lot of the guys running up the field but we start from second on the road so we'll be at a disadvantage to most."
The International Rally of Whangarei covers 283.28 km of competitive stages and takes competitors from rally headquarters at Whangarei's Quayside Town Basin through a series of fast-flowing, camber-to camber gravel roads.
After a ceremonial start in the town's centre this evening the event-proper kicks off tomorrow morning with the opening Parahi 1 stage at 22.72km in length.
Stay tuned to Speedcafe.com for you daily reports from the opening round of the 2012 Asia PAcific Rally Championship.
Shakedown Results:
1. Chris Atkinson (AUS) – 51.2s
2. Gaurav Gill (IND) – 52.5s
3. Sloan Cox (NZ) – 52.7s
4. Per Gunnar Andersson (SWE) – 52.9s
5. Richard Mason (NZ) – 53.3s
6. West (NZ) – 53.5s
7. Emma Gilmour (NZ) – 53.6s
8. Alister McRae (GBR) – 53.7s
9. Matt Jansen (NZL) – 55.8s
10. Brian Green (NZL) – 56.1s