Tony D'Alberto Racing hunting for new major backer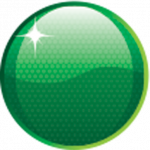 Tony D'Alberto Racing will compete at the Tasmania Challenge without a major sponsor on the doors of its light blue Falcon FG.
The #3 TDR Ford, driven by Tony D'Alberto, competed at the Clipsal 500 and the Australian Grand Prix with backing from German abrasive company Pferd.
That deal was only for the two events, and D'Alberto says that Pferd was happy with the exposure, but couldn't commit beyond its original deal.
"Pferd is remaining with us for the rest of the season (on the rear wing and windscreen) and they have been really good to us for the past couple of years," D'Alberto told Speedcafe.com in Tasmania.
"It was great to start the season with them as our major backer, but they simply couldn't commit to the full season.
"If we haven't got anything later in the year, they might come back on for a couple of events, but that's not really our plan. We want to have someone on the side of the car as soon as possible."
While the Victorian team continues to search for a major sponsor, D'Alberto is comfortable in the fact that his team has a strong base of subsidiary backers.
"We do have a good group of sponsors," he said.
"Yes, we are running short of budget and we are searching hard for a sponsor for the side, and the sooner that happens, the better.
"The best thing we can do is do the best we can on track and hopeful people see that."
D'Alberto currently sits 15th in the V8 Supercars Championship.
See below for Speedcafe.com's Tasmania V8 Race Guide.