Nine nationalities step up for APRC opener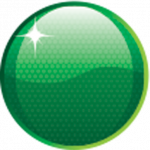 Round 1 of the FIA Asia Pacific Rally Championship kicks off this weekend with drivers from across the globe geared-up for the New Zealand-based Rally Whangarei.
Nine nationalities make up the 23-strong APRC field and Australian hopeful Chris Atkinson will be looking to go one step better in 2012 after finishing second in last year's championship to former teammate Alister McRae.
Atkinson joins Gaurav Gill in and the MRF Tyres team who take on new machinery in the form of two, factory developed Skoda Fabia S2000s after a successful stint in former years with Mitsubishis, under the turbo-charged GpN banner.
CLICK HERE for Speedcafe's previous story on Atkinson securing the Skoda APRC drive.
Joining the fold this year with the Proton Motorsports team is Swedish star PG Andersson fresh from his win in the Super 2000 World Rally Championship category of Rally Sweden. He is joined by Scotsman McRae and Australian co-driver Bill Hayes.
Other notables include Sanjay Takle of India and New Caledonia's Jean-Louis Leyraud who is contesting the 2012 APRC in a new generation Citroen DS3, the Citroen is built to FIA R3 specifications and is the first time it will run on the stages of the championship.
Fresh from his World Rally Championship round in Mexico with the Monster World Rally Team Atkinson became accustomed to his new machinery yesterday with a positive test of the Skoda.
"The balance of the car felt great straight away," Atkinson told Speedcafe.com
"We had a good day testing and spent a lot of time going through the range of MRF tyres as well as testing some new development tyres.
"We made some small changes but ended up very close to the setting we started with and the team worked really well and I am sure we have a strong combination for the rally as well as the championship!"
The 2011 event was won by Atkinson and this year the Australian will be looking for repeat success on what are described by drivers from all over the planet as some of the fastest flowing and fun roads of any championship.
"Winning in Whangarei was the highlight of the championship for Stephane (Prevot) and I last year. To drive on the old WRC stages is a real thrill, and in the Super 2000 car it's just amazing," Atkinson said.
The 2012 Brother International Rally of Whangarei officially gets underway in Whangarei on Friday 30 March with an exciting free-to-see start ceremony and driver autograph session in Cameron Street Mall before two days of competition on gravel roads throughout the Whangarei and Kaipara districts.
ITINERARY
FRIDAY 30 MARCH
10:00am – 12:00pm Shakedown at Pohe Island
SATURDAY 31 MARCH
Leg 1 Start
Cars depart Quayside Town Basin Service Park 7:00am
SS1 Parahi 1 (22.72km) 8:30am
SS2 Bull 1 (32.11km) 9:23am
SS3 Cassidy 1 (23.75km) 10:16am
SS4 Whangarei Super Special 1 (1.40km at Pohe Island) 11:19am
Service Quayside Town Basin Service Park
SS4 Parahi 2 (22.72km) 1:45pm
SS5 Bull 2 (32.11km) 2:38pm
SS6 Cassidy 2 (23.75km) 3:31pm
SS7 Whangarei Super Special 2 (1.40km at Pohe Island) 4:34pm
Service Quayside Town Basin Service Park
SUNDAY 1 APRIL
Leg 2 Start
Cars depart Quayside Town Basin Service Park 7:00am
SS9 Waipu Gorge 1 (10.99km) 7:53am
SS10 Wairere 1 (18.95km) 8:26am
SS11 Millbrook 1 (10:53km) 8:59am
SS12 Waipu Caves 1 (21.19km) 9:27am
Service Quayside Town Basin Service Park
SS13 Waipu Gorge 2 (10.99km) 11:58am
SS14 Wairere 2 (18.95km) 12:31pm
SS15 Millbrook 2 (10:53km) 13:04pm
SS16 Waipu Caves 2 (21.19km) 13:32pm
Service Quayside Town Basin Service Park
3:00pm – 5:00pm Ceremonial Finish – Quayside Town Basin
2012 INTERNATIONAL RALLY OF WHANGAREI ENTRY LIST – TOP-15 SEEDED
1. Alister McRae (GBR) – Proton Motorsports – Proton Satria Neo S2000
2. Chris Atkinson (AUS) – Team MRF – Skoda Fabia S2000
3. Per Gunnar Andersson (SWE) – Proton Motorsports – Proton Satria Neo S2000
4. Gaurav Gill (IND) – Team MRF – Skoda Fabia S2000
5. Brian Green (NZL) – Brian Green Motorsport Ltd – Mitsubishi Lancer EVO X
6. Karamjit Singh (MYS) – Proton R3 Cusco Rally Team – Proton Satria Neo
7. Jean-Louis Leyraud (FRA) – Jean-Louis Leyraud – Citroen DS3
8. Akira Bamba (JPN) – Proton R3 Cusco Rally Team – Proton Satria Neo
9. Takashi Nihei (JPN) – K's World Rally Team – Proton Satria Neo
10. Kenneth Koh (MYS) – Proton R3 Cusco Rally Team – Proton Satria Neo
11. Michael Young (NZL) – K's World Rally Team – Proton Satria Neo
12. Sanjay Takle (IND) – Sanjay Takle – Proton Satria Neo
14. Richard Mason (NZL – BNT Mason Motorsport – Subaru Impreza WRX STi
15. Chris West (NZL) – Andrew Simms Mitsubishi – Mitsubishi Lancer IX