Ford duo top Rally Portugal qualifying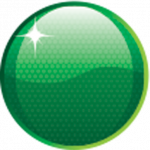 Jari-Matti Latvala has topped qualifying for Rally de Portugal ahead of Ford World Rally Team team-mate Petter Solberg over the 4.96km speed test near Faro.
The qualifying session allows the drivers to pick their starting position for the opening leg of competition with Latvala choosing 17th on the road, with Solberg to start one place ahead.
The theory of starting down the order will allow the Ford duo to have swept roads and the anticipated faster conditions.
That theory was dismissed by Citroen's Mikko Hirvonen and Sebastien Loeb, who set the third and fourth fastest times in qualifying, but choose the top two starting positions for tonight's three stages which total 30km.
A dry winter in Portugal has meant the gravel roads are rough and dust is expected to be an issue.
"The organisers have told us there will be no dust in the stages tomorrow night and that's why we have made our decision," said Latvala.
Rally officials will send water trucks over the first three gravel stages in an effort to curb the dust issue.
"We have taken the safest option," said Hirvonen.
"If we are unlucky and the road is cleaning badly then it's only three stages and 30 kilometre, so it would be tough on those stages, but not for the whole rally.
"But if there is dust or if there is rain then it's better to be first on the road."
The running order for Friday, Saturday and Sunday will be reversed with the slower seeded cars running first.
The rally totals 22 stages covering 434.77km of competition.
Rally de Portugal Qualifying times
| | | | |
| --- | --- | --- | --- |
| Pos | Driver | Car | Time |
| 1 | Jari-Matti Latvala | Ford   Fiesta RS | 3:01.884 |
| 2 | Petter Solberg | Ford   Fiesta RS | 3:03.655 |
| 3 | Mikko Hirvonen | Citroen DS3 | 3:04.232 |
| 4 | Sebastien Loeb | Citroen DS3 | 3:04.249 |
| 5 | Ott Tanak | Ford   Fiesta RS | 3:04.582 |
| 6 | Evgeny Novikov | Ford   Fiesta RS | 3:05.754 |
| 7 | Dani Sordo | Mini John Cooper | 3:05.789 |
| 8 | Jari Ketomaa | Ford   Fiesta RS | 3:05.921 |
| 9 | Mads   Østberg | Ford   Fiesta RS | 3:05.968 |
| 10 | Thierry Neuville | Citroen DS3 | 3:06.142 |
Rally de Portugal Leg 1 : Running order:
1. Mikko Hirvonen
2. Sebastien Loeb
3. Ott Tanak
4. Dani Sordo
5. Jari Ketomaa
6. Thierry Neuville
7. Armindo Araujo
8. Martin Prokop
9. Nasser Al-Attiyah
10. Daniel Oliveira
11. Peter van Merksteijn
12. Dennis Kuipers
13. Patrik Sandell
14. Mads Ostberg
15. Evgeny Novikov
16. Petter Solberg
17. Jari-Matti Latvala