David Russell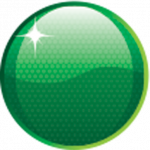 David Russell will make his 'solo' V8 Supercars debut this weekend, replacing the injured Greg Murphy.
Murphy went in for surgery on a disc in his back yesterday, and has reported on his social media pages that he is "Up and about today, should be out of hospital by tomorrow."
For Murphy and his fans, it's good news that he is on the mend. But perhaps, it's even better news for Russell, who gets his opportunity to make his first V8 Supercars Championship start.
Speedcafe.com's Grant Rowley spoke to him about racing at Symmons Plains, the endurance races and his future aspirations in V8 Supercars.
SPEEDCAFE: It's a disappointing scenario for Greg Murphy, but a great one for yourself. There's only 28 drivers in Australia this weekend who can call themselves a V8 Supercars driver, and you are one of them …
DAVID RUSSELL: That's exactly right. Hopefully Murph has a speedy recovery and you don't wish anyone any injury to hop into their seat.
For this weekend, it's good to be able to have the trust of Todd, Rick, the team and Pepsi. It's very nice to know that I have their full backing and I hope to repay them with a good result.
SPEEDCAFE: Do you go in with any expectation? Is it about impressing by keeping the car straight or aiming for a certain result?
RUSSELL: You have to be smart about these things. First of all, I've never been in a Supercar at Tasmania, I've never been on soft tyres before, I've never driven Murphy's car before, and this is my first Main Series round as well.
I want to stay out of any incidents. The last thing you need is someone coming in and getting involved in someone else's championship. They have championships to look at, and I don't want to be someone who effects that. I want to be smart and keep the car straight, but wherever we slot into the mix, I'm certainly not going to be doing anyone any favours either. I'm there to do a job for not only Kelly Racing, but for Pepsi Max.
We want to get the best possible result, and personally, I want to get in there and get amongst it.
It would have been great to be in there full-time, but this is the next best opportunity.
SPEEDCAFE: You haven't raced a V8 Supercar at Tasmania before, and the last time you were down here was in a Proton Satria production car! In terms of learning, the handy thing, perhaps, is that the track only has three corners …
RUSSELL: That's right! It will just be a matter of settling in and learning the guys in the Pepsi Max Crew. I'm glad there's a few practice sessions to get into the swing.
At the end of it, I just want to make sure I enjoy myself.
SPEEDCAFE: Your endurance seat at Kelly Racing hasn't been announced at this point, but regardless, it must be good to get these miles under your belt ahead of the important races at Sandown and Bathurst later in the year?
RUSSELL: Absolutely. It's fantastic to get some miles in the Kelly Racing car. I get on well with all of the management there and the mechanics. I drove with them in last year's endurance races, and it's good to again be a part of the team, being their first port of call. Being their go-to man is quite humbling.
SPEEDCAFE: You're racing for Dreamtime Racing in the Dunlop Series – a team which has an alliance with Kelly Racing. Having this meeting at Symmons must be good, just to gather more miles in these cars, as testing is very limited …
RUSSELL: Exactly right. Anytime in a V8 Supercar is time well spent. The fact is that it will open my eyes, having done a solo Main Series round. Learning extra off the guys and stuff like that, working with new engineers. I think it will make me a lot sharper.
SPEEDCAFE: And how much is this going to make you want to be a full-time Championship driver?
RUSSELL: Mate, I've wanted to be a full-time driver for a long time now. I'm very motivated, but I think it will give me that last bit to get in.
I want to do a good job and impress, but at the same time, you have to be smart, solid and stay out of drama.
See below for Speedcafe.com's Tasmania Challenge Race Guide.